THINK Piranha - Getting more bite from your marketing
Is your business committing "random acts of marketing" and NOT getting the results you want?
About this event
What is Think Piranha?
It's a marketing concept, and also a book, showing small business owners how to get more bite from their marketing.
The vast majority of businesses today have no CLARITY around their marketing. This invariably leads to "random acts of marketing" that rarely gets the result intended.
This easy to implement process will make your marketing more effective, and ensure your marketing pound goes further... much further.
Just like a Piranha, marketing in isolation will get the odd bite here and there... get your marketing working together in a group, that's a different story.
Think Piranha, and you'll never think about marketing in the same way again. This event shows YOU HOW TO...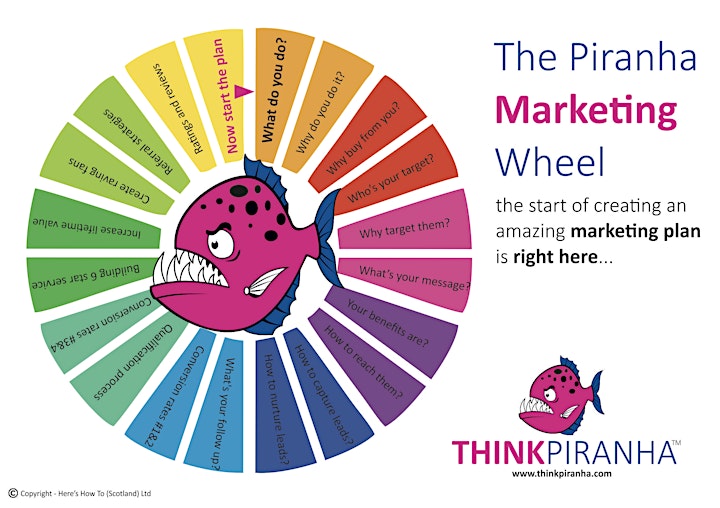 Organiser of THINK Piranha - Getting more bite from your marketing
Stuart Mason, Action COACH and author of "How To Wreck Your Business", will guide you towards the success you want from your business.
Who better to guide, advise, and share with you the story of building one of the most successful printing businesses in Scotland? A business when at its peak enjoyed significant cash balances in excess of half a million pounds, won numerous awards, and amassed a property portfolio of millions.
How could that business possibly fail on its 20th Birthday?
It's the story that every business owner needs to hear. it's the journey every business owner needs to avoid.
ALL the errors made were avoidable.