Event Information
Location
Arbuthnot Latham
7 Wilson Street
London
EC2M 2TD
United Kingdom
Think success, act through tech. Interested in learning from inspiring tech professionals, tech entrepreneurs and VCs?
About this event
This event is for individuals who want to successfully grow their tech company or interested in opportunities in tech. This event does not focus on the diversity debate but on shining a light on black women in tech and allow everyone to understand the competitive advantage of having a diverse team. This is why professionals from all genders and ethnicities are invited to get involved. We aim to open important conversations, build bridges of opportunities to allow all individuals in the tech space to perform better and all leave with actionable takeaways so we can all make a difference.
As a guest, you will have the opportunity to:
Learn from great speakers: professionals, entrepreneurs and investors in tech
Network with like-minded individuals
Connect with inspiring people
Build your self-worth
The event is run by Tech London Advocates – Black Women in Tech and hosted by Arbuthnot Latham, a private bank. Established in 1833, the Arbuthnot name had a long history in serving clients. We can help you achieve your goals through an unwavering focus on your life, your family and your business. This is accomplished by building a strong and meaningful relationship based on trust, both personal and professional in nature.
With offices in London, Bristol, Exeter, Manchester and Dubai, we offer a full range of private and commercial banking solutions, wealth planning and investment management.
Champagne and canapés will be served
Get a complimentary professional headshot: LDN Photography will offer to our guests a complimentary professional headshot photo, perfect for online use such as a LinkedIn or social media profile, speaker bio, etc. Please come in your best professional attire with a smile.
High profile speakers
Our keynote speaker: Valerie Moran
The only black woman on the Rich List. She is the Head of Client Relations & Operations at Prepaid Financial Services, Influential & agile, FinTech with Leading Payment Solutions. eMoney & Wearable.
Russ Shaw - The founder of Tech Week & Tech London Advocate
Andy Ayim - MD of Backstage Capital & FT Top 10 BAME in Tech
Suki Fuller - CEO of Salaam Ventures
Cynthia Davies - Co Founder of Diversifying.io & CEO BAME Recruitment
Rumbie Shearer - Principal Consultant at BCS Consulting
Dayo Akinrinmade - Founder of Africlick
The actionable outcomes of this event
Expert advice - use your expertise and/or network to support one individual
Evaluate if your company culture embraces diversity and take action to change it if not
Commit to championing the vision of TLA Black women in tech by spreading awareness through personal network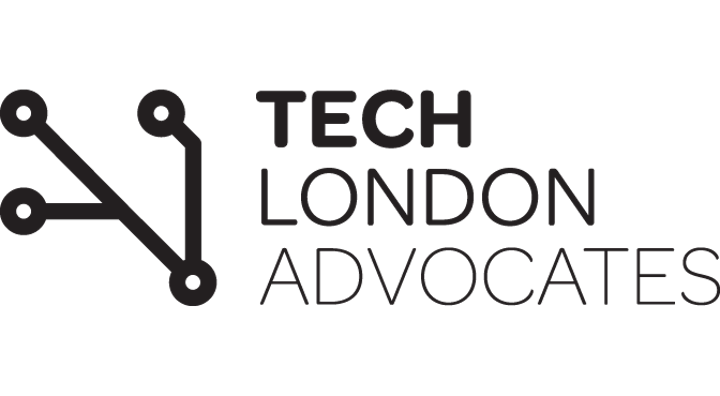 ABOUT TECH LONDON ADVOCATES
Tech London Advocates is a private sector-led coalition of over 7,500 expert individuals from the tech sector and broader community who have committed to championing London's potential as a world-class hub for tech and digital businesses. It strives to support London's tech start-ups and high-growth businesses in finding new investment, new talent and continued success.
Tech London Advocates is part of Global Tech Advocates, which includes organisations in 14 countries globally. These are Tech Italy Advocates, Tech Japan Advocates, Tech Shanghai Advocates, Tech Shenzhen Advocates, Tech Singapore Advocates, Tech Nordic Advocates, Tech Spain Advocates, Tech Bogota Advocates, Tech Paris Advocates, Tech Bay Area Advocates, Tech Belfast Advocates, Tech Scotland Advocates, Tech North Advocates and Tech London Advocates.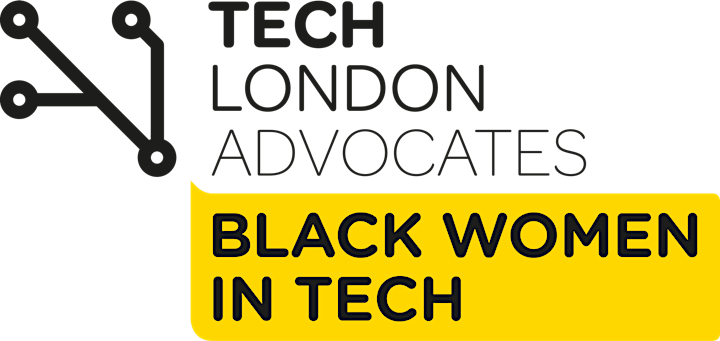 About Tech London Advocates - Black Women in Tech
OUR OBJECTIVES
We are a community of black women Tech advocates of all and any level that support and empower diversity and inclusion. The aim of our group is essentially to educate, inspire, mentor and build bridges of opportunities to allow tech companies to perform better.
We advise tech companies on embedding inclusion and diversity to the DNA of their organisations and inspire black women to put themselves forward to new opportunities so they can change the dynamic in the tech space. We help organisations identify hidden bias and provide information on reducing bias and thus increase inclusivity.
To make an impact, the activities of this group will aim to run in parity of individuals. (50% black women and 50% other genders and ethnicities) Why? To change mindsets, open conversations, create new opportunities and change the status quo.
We partner with organisations in the UK, Africa, France and the USA to amplify visibility and support black women entrepreneurs in tech.
KEY ACTIVITIES
Events: mentoring, networking, brand presentations, inspiring stories, and exchange of ideas
Free support: Brand clinic designed to support tech entrepreneurs (50% of availabilities will be reserved for black women tech entrepreneurs)
Our mantra: Get comfortable getting uncomfortable
Flavilla Fongang - The Leader of TLA - Black Women in Tech
Flavilla Fongang is the founder of 3 Colours Rule, a multi-award winning creative branding and marketing agency. She is an award-winning businesswoman, international speaker, and a creative brand strategist. She was named "She's Mercedes" businesswoman by Mercedes Benz among and is a regular tech brand strategy expert at The BBC. She guest lectured at Goldsmiths University and mentored at London Metropolitan University.
Her determination extends to helping her clients achieve their goals. She has worked with entrepreneurs, SMEs and well known brands such as Facebook, WeWork, workspace, Natwest, HSBC, Natwest, AIB, and many more. Her clients have achieved outstanding outcomes for their business.
Date and time
Location
Arbuthnot Latham
7 Wilson Street
London
EC2M 2TD
United Kingdom