Think: Write: Sell - The European Copywriters' Conference 2019
Description
Are you looking for ideas to make your writing more effective?
The 1st European Copywriters' Conference will take place in Amsterdam in 2019.
English is not your first language, but you have to write Linkedin in English for the CEO=\p[n .
You work for a European institution and you have to explain its policies to 27 different countries.
You've got a new product to sell and the Facebook posts reach more people in English.
Or maybe the most accessible advice on how to do this stuff comes from experts writing in English.
This conference is for people who have a desire to become better writers for specific audiences.
You'll meet colleagues who face the same challenges.
We have a format where we listen to top copywriters, creatives and business owners talk about their work.
We learn what techniques they use, how they craft stories, how they build relationships.
How should English writers write copy for
We want to build a forum where English native speakers about how to communicate with non-native speakers can understand the way English speakers work.
Who should attend?
Previous conferences organised within our network have attracted writers from the European Commission, NATO, BMW, IBM, the CBI, Orange, Deloitte, the United Nations, the European Investment Bank, Coca Cola as well as the Dutch, Danish and British civil service.
This conference is for anyone wanting to improve their ability to write copy.
While the conference is predominantly in English, the techniques will be transferable to other languages.
It's also for people wishing to improve their company's ability to communicate ideas.
You should attend this course if you are interested in:

Communicating your organisation's brand, vision and values
Creating lively and engaging copy
Discovering techniques to give your writing more impact
Understanding how behavioural science influences your work
Engaging people with your ideas

The benefits

Acquire techniques used by corporations, advertising agencies and social media
Get insights into persuasion from top writers
Listen to outstanding public speakers
Have your own work analysed in interactive sessions with top trainers
Meet fellow professionals from the Europe and the rest of the world


Programme
Click here to download a provisional timetable for both days
Pre-Conference Training
Thursday 16 May October
10.00am-4.30pm
Delegates can choose from three pre-conference training workshops
10.00am- 4.30pm - John Yorke - Storytelling for Business
Click here for a detailed summary of the worshop


10.00am – 4.30pm Guy Browning - Quick Fresh Thinking
Click here for a detailed summary of the workshop

10.00am – 4.30pm Alan Barker - Copywriting for Non-Copywriters
Click here for a detailed summary of the workshop

Friday 17 May
10 - 4.30am - Full conference
What you will leave with
A better understanding of what makes an effective writing
Insights on how to work with multilingual audiences
Tips for managing your clients
Strategies for dealing with responses
New contacts, ideas and perspectives on the trade
Pre-Conference Trainers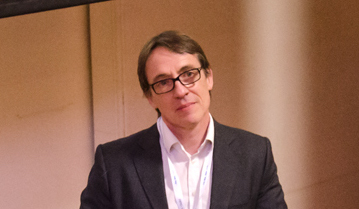 John Yorke
John is Managing Director of Angel Station where he works as a drama producer, consultant and lecturer on all forms of storytelling. A former MD of Company Pictures where he Exec Produced Wolf Hall, he's worked as both Head of Channel Four Drama and Controller of BBC Drama Production. As a commissioning Editor/Executive Producer, he championed Life On Mars, The Street, Shameless and Bodies and in 2005 he created the BBC Writers Academy, a year-long in-depth training scheme which has produced a generation of successful television writers. The author of Into the Woods – the highly acclaimed book about how and why we tell stories.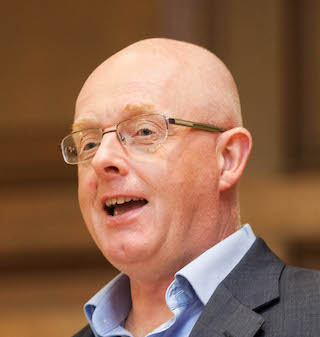 Guy Browning
Guy Browning started work as a copywriter at DMB&B he went on to become Creative Director of the global marketing agency Added Value. He is now Managing Director of Smokehouse, a hybrid fifth generation marketing agency.
After work he writes humour for The Guardian and Management Today and in various bestselling books such as Never Hit a Jellyfish With A Spade. In 2012 his first feature film Tortoise in Love premiered in London's Leicester Square.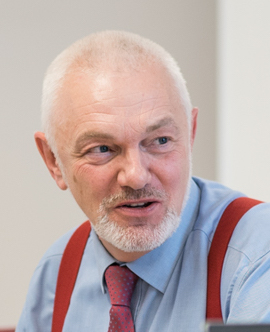 Alan Barker
Alan Barker is Managing Director of Kairos Training Limited. He regularly delivers workshops and coaching on speechwriting to a wide range of organisations, including the European Commission, ICAEW and The Natural History Museum, London. Alan is the author of fifteen books, including: How to Solve Almost Any Problem (Pearson), Improve Your Communication Skills (Kogan Page), How to Manage Meetings (Kogan Page)

Speakers
Kresse Wesling MBE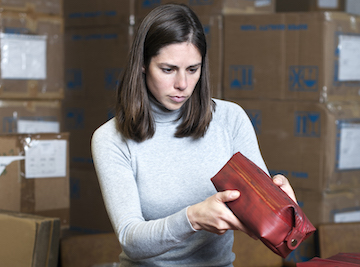 Kresse is a multi-award winning environmental entrepreneur and Young Global Leader with a background in venture capital and significant start-up experience. After first meeting with the London Fire Brigade in 2005, Kresse launched Elvis & Kresse, which turns industrial waste into innovative lifestyle products and returns 50% of profits to charities related to the waste. Elvis & Kresse's first line is made from decommissioned fire hose, 50% of the profits from this line are donated to the Fire Fighters Charity.
The company now collects 12 different waste streams, has several charitable partnerships and is involved with collaborations across industries, from FTSE 100 companies to fashion houses, including a current, 5 year partnership with the Burberry Foundation. The corporate story is one of the most inspiring you'll ever hear. Kresse will be explaining how they communicate it through many platforms.
Jonny Morgan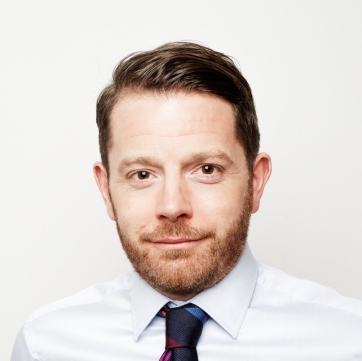 Johnny has worked as a copywriter and editor in Europe for almost a decade. A freelancer since 2002, he works both directly with clients and for agencies, supporting a range of companies and international organisations with everything from blogs, websites and adverts to annual reports, corporate communications and speeches. He also writes books on football. His presentation will be on 'Writing for a European Audience'.

Sabine Harnau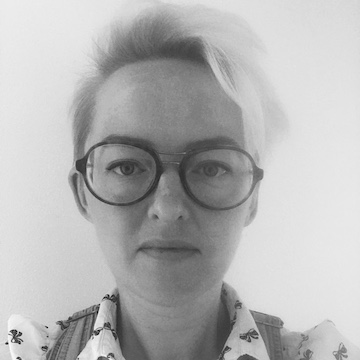 Sabine is a customer-centric messaging strategist based in Amsterdam. She helps SDG-driven brands tell their stories and reach more people through vibrant, ethical copywriting in English and German. She's currently using her experience working with over 100 iconic brands and startups to start a conversation about integrity in copywriting.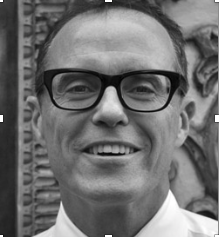 Chris West

Chris founded Verbal Identity in 2010 to help CEOs, CMOs and leadership teams define their strategic vision for the next 5 years. He pioneered the idea that the most successful way to develop a Vision uses the techniques of the management consultants and the practices of the creative world.

Previously, Chris ran a project-based advertising agency for 10 years working with global clients and before that, he was an award-winning copywriter.

He takes a limited number of Advisory positions on his clients' Boards, including Votary and Pittsburgh Mercantile.
In 2016, he was the convening President for the inaugural verbal branding jury at the LIA and his book, 'How Words Work', was recognised at the 2017 D&AD Awards. Outside of work, he contributes to The Sunday Times and a leading luxury magazine, and he wrote the screenplay which went on to win Best Film at the Barcelona Film Festival.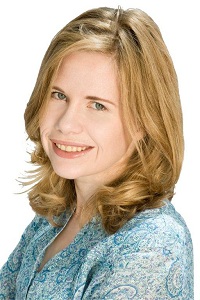 Margaret has been a copywriter in London for 20 years. For the last five years, she's specialised in large, complex, high-stakes projects. Her copy has helped organisations to launch new businesses, respond to increased competition, persuade key decision makers, involve employees in major changes and provide support to people in distress. Margaret will chair the conference.