Think: Write: Sell - The European Copywriters' Conference 2020
Description
Are you looking for ideas to make your writing more effective?
The 1st European Copywriters' Conference will take place in Amsterdam in 2020.
English is not your first language, but you have to write Linkedin posts in English for the CEO.
You work for a European institution and you have to explain its policies to 27 different countries.
You've got a new product to sell and the Facebook posts reach more people in English.
Or maybe the most accessible advice on how to do this stuff comes from experts writing in English.
This conference is for people who have a desire to become better writers for specific audiences.
You'll meet colleagues who face the same challenges.
We have a format where we listen to top copywriters, creatives and business owners talk about their work.
We learn what techniques they use, how they craft stories, how they build relationships.
How should English writers write copy for
We want to build a forum where English native speakers about how to communicate with non-native speakers can understand the way English speakers work.
Who should attend?
Previous conferences organised within our network have attracted writers from the European Commission, NATO, BMW, IBM, the CBI, Orange, Deloitte, the United Nations, the European Investment Bank, Coca Cola as well as the Dutch, Danish and British civil service.
This conference is for anyone wanting to improve their ability to write copy.
While the conference is predominantly in English, the techniques will be transferable to other languages.
It's also for people wishing to improve their company's ability to communicate ideas.
You should attend this course if you are interested in:

Communicating your organisation's brand, vision and values
Creating lively and engaging copy
Discovering techniques to give your writing more impact
Understanding how behavioural science influences your work
Engaging people with your ideas

The benefits

Acquire techniques used by corporations, advertising agencies and social media
Get insights into persuasion from top writers
Listen to outstanding public speakers
Have your own work analysed in interactive sessions with top trainers
Meet fellow professionals from the Europe and the rest of the world


Programme
Pre-Conference Training
Thursday 12 March
10.00am-4.30pm
Delegates can choose from three pre-conference training workshops
10.00am – 4.30pm Guy Browning - Quick Fresh Thinking
Click here for a detailed summary of the workshop

10.00am – 4.30pm Alan Barker - Copywriting for Non-Copywriters
Click here for a detailed summary of the workshop

Friday 13 March
10 - 4.30am - Full conference
What you will leave with
A better understanding of what makes an effective writing
Insights on how to work with multilingual audiences
Tips for managing your clients
Strategies for dealing with responses
New contacts, ideas and perspectives on the trade
Pre-Conference Trainers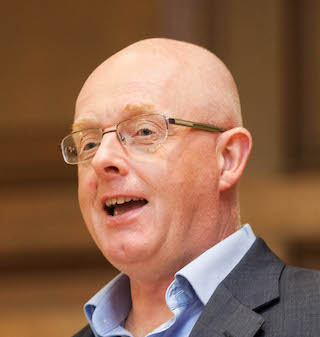 Guy Browning
Guy Browning started work as a copywriter at DMB&B he went on to become Creative Director of the global marketing agency Added Value. He is now Managing Director of Smokehouse, a hybrid fifth generation marketing agency.
After work he writes humour for The Guardian and Management Today and in various bestselling books such as Never Hit a Jellyfish With A Spade. In 2012 his first feature film Tortoise in Love premiered in London's Leicester Square.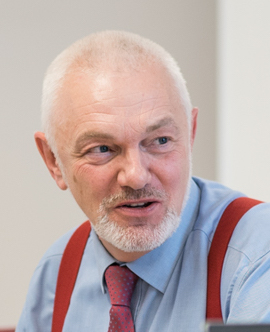 Alan Barker
Alan Barker is Managing Director of Kairos Training Limited. He regularly delivers workshops and coaching on speechwriting to a wide range of organisations, including the European Commission, ICAEW and The Natural History Museum, London. Alan is the author of fifteen books, including: How to Solve Almost Any Problem (Pearson), Improve Your Communication Skills (Kogan Page), How to Manage Meetings (Kogan Page)

Speakers

Speakers to be announced soon...