Description
Leonardo da Vinci (1452-1519) was an artist, draughtsman, sculptor, engineer, inventor and visionary. He embodies the arts, humanities and sciences as conjoined arenas of exploratory thinking, and is considered to have been far ahead of his time across these fields. From Vitruvian Man and the Mona Lisa, to flying machines and submarines, his work has sparked passion, debate and intrigue. 500 years on from his death, our panel explores his mind and legacy.

Speakers:
Dr Caroline Campbell, Director of Collections and Research, The National Gallery
Dr Maya Corry, Lecturer in Early Modern History, University of Oxford
Professor Martin Kemp FBA, Emeritus Professor of the History of Art, University of Oxford
Dr Per Rumberg, Curator, Royal Academy of Arts
Chair:
Samira Ahmed, Award winning journalist and broadcaster and presenter of Radio 4's Front Row

Organised in partnership with the National Gallery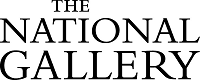 Booking required
£5, £3 concessions
The concession rate applies to: unwaged / retired / students / disabled. Free entrance is offered to companions or carers of disabled visitors.
If you have any questions about this event, please refer to our Public Events FAQ. If your question is not answered, please email events@thebritishacademy.ac.uk.

Image: Leonardo da Vinci. Detail from 'The Virgin with the Infant Saint John the Baptist adoring the Christ Child accompanied by an Angel ('The Virgin of the Rocks'). © The National Gallery, London.