What are the 'digital' humanities? How can we account for the 'Zoom effect'? And what data can we find online anyway?
About this event

The PRG Studio of the Faculty of Arts, Design and Media at Birmingham City University invites you to join a series of three workshops that explore the potential of bringing, performing, and communicating research online.
The past year has brought about changes we could hardly have predicted. With archives closed and research participants accessible only via video calls, much of the research in the humanities has been moved online at an unprecedented rate. While this has been a challenge for many projects and researchers have had to re-evaluate and reinvent their work, the rapid change has brought about a new interest in working online.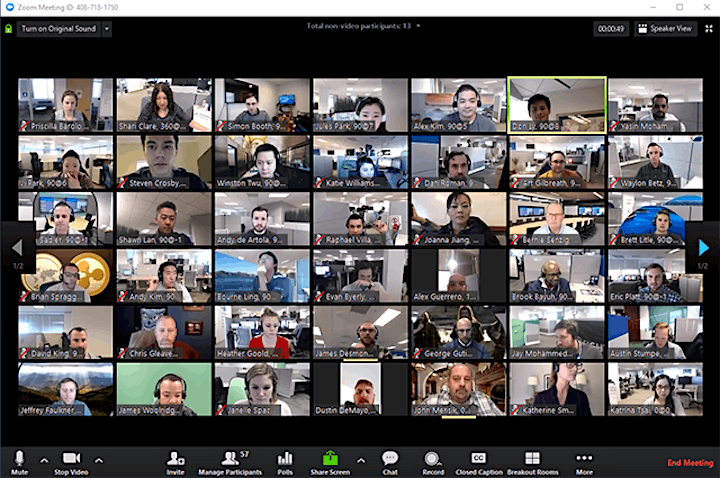 Dress for the job you want
Gesture studies and pragmatics to the presentation of self in the Zoom age
Wednesday 23 June 2021, 10am-11.30am (UK)
Professor Jean-Rémi Lapaire
Language is there everywhere, yet it strangely escapes us. That is bad news indeed, but the good news is that we can all become more careful users of language and perceptive speaker-listeners quite easily if we are told what to be on the lookout for. And this is exactly what this workshop is going to be about. The workshop will not give you the 5 tips for becoming 'successful' participants in a Zoom session, but it will provide a handy 'tool box' for self-analysis (when you speak) and active listenership (when others talk).
It will consider the following:
The physicality of speech (defining gesture space and the kinesphere, gesture types, vocal and non-vocal articulators of meaning, facial expressions, gaze orientation, bodily expressions of abstraction and reasoning) while introducing the central notion of patternment;
A joint exploration of speech roles (highlighting the importance of reception, not just production);
The functions and effects produced by silence and sound, stillness and movement; pacing, pausing and speed;
Finally, the social grammar of speech will be outlined: context, stance (how we 'stand' in relation to others), accommodation and discourse structure, horizontal vs. vertical relationships, report and rapport talk (Tannen 1990), turn-taking and interruptions, facework (and its corollaries, linguistic politeness, indirectness, apologies, compliment strategies).
We will consider together how all these parameters might be handled to produce a 'good impression' (since this is what we are looking for, after all). During this Zoom session, participants will be given the opportunity to do simple exercises for vocal and postural training, based on poetry reading. It is hoped this will bring something new and exciting to you, something different from the (very useful) 'role playing' exercises you may have already done in other 'professional communication' workshops.
Jean-Rémi Lapaire is a Professor in Cognitive Linguistics, Embodiment and Gesture Studies at the Université Bordeaux Montaigne. He has published widely in the fields of grammar, gesture, and cognition.
Data-driven: the humanities get digital
Dr Emily McGinn and Katie Kuiper
You can now view a recording of the first of our workshops at https://youtu.be/tLuNs6lBYEI

The series is organised by Amélie Doche, Vincent Obia, and Pierre d'Alancaisez in conjunction with Birmingham City University's PGR Studio. For further information, please feel free to drop Amélie a line at Amelie.Doche@mail.bcu.ac.uk