Description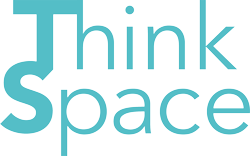 'Post-truth' evokes 'post modern', while modernism has a complex relation with truth. For this event, ThinkSpace will explore the cultural implications of 'post-truth' with speakers Adrian Forty, Jonathan Glancey, Jo Melvin, Ben Page and Peg Rawes.
The speakers will each give a presentation, after which the discussion will be opened up to the panel and the audience.
Adrian Forty will outline how 'truth' relates to architecture as both fact and fiction.
Jonathan Glancey will describe how different notions of 'truth' run through contemporary architecture.
Jo Melvin will show how 'pataphysics' - the science of the impossible and its relationship to truth –correlate to a way of thinking that has determined many artists' appproach to making work.
Ben Page, from opinion pollsters Ipsos Mori, will help us understand how sampling public opinion might infrom debates about truth.
Peg Rawes will consider some of the implications for contemporary practice.
Please join us from 6.30-8pm at The Bartlett, and afterwards for drinks with the speakers.


---

ThinkSpace is a new forum for cross-disciplinary discussion and debate at UCL curated by Jeremy Melvin. Events are free and open to members of the public.
---
Image: Barry Flanagan heap 3, 1968, installed Cullinan Richards, Vyner Street, 2015