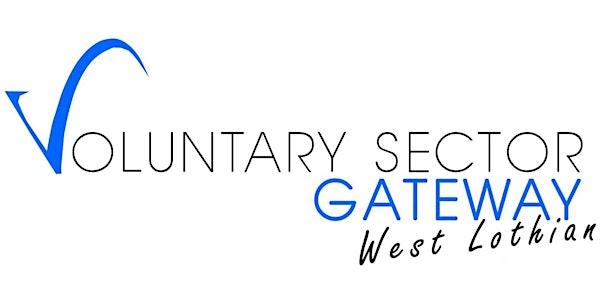 Third Sector Covid-19 Recovery Summit – Creating A New West Lothian
Third Sector Covid-19 Recovery Summit – Creating A New West Lothian
About this event
The world around us has changed significantly since the 23rd of March when Scotland went into lockdown due to the Covid-19 pandemic. There is much uncertainty about our economic and social recovery but one thing that is certain is that the world as we know it will change. This presents us with an opportunity to forge stronger cross sector partnerships that shape a more equal and compassionate west Lothian, where all residents are considered equal and resources are targeted to ensure that equality of opportunity is the main driver.
The Pandemic has illustrated the Third Sector is the solutions sector. We immediately responded to increasing needs of the most vulnerable in our communities by finding creative solutions and forging effective partnerships quickly and with impact. The Scottish Government's Covid-19 Economic Recovery Advisory Group report recognised this and highlighted the pivotal role that the sector has to play in the recovery in Scotland.
The Third Sector in West Lothian makes a £67M financial contribution to local economy. The sector has experienced a significant surge in demand during Covid-19 for services and simultaneously faced the most challenging financial time, with a loss in revenue across the sector and uncertainty as to how this can be recovered. The sector has led a phenomenal community response to ensure that no-one in West Lothian is left behind. Many of these services are new and developed within a week or two, with organisations quickly repurposing their organisation, resources, volunteers and staff.
The key challenge for the sector is securing sufficient funding to continue to support and develop creative solutions in the recovery phase.
Recognising the importance of the sector in the economic and social recovery we are calling on all elected representatives and senior public officials in West Lothian`s CPP to come together with the Third Sector in a virtual summit on Monday 7th September. The summit will be the start of a process to demonstrate real partnership working to map out this more egalitarian and inclusive West Lothian. We have invited Anna Fowlie, Chief Executive of SCVO to chair the event that will:
highlight the work of the sector during Covid-19
Showcase what communities have achieved in west Lothian
identify the key pillars needed to build on this work.
Forge stronger and equal partnerships to support the most vulnerable
Find solutions to the creation of a new West Lothian
The information and action points taken from the summit will be the beginning of the development of a strategy for the Third Sector in West Lothian and will updated at yearly summit.
We know that there is a desire to do things differently in this new world and we hope that you agree to attend the summit and make your contribution. Please accept your invitation by Fri 28 August by completing this Eventbrite registration. Due to covid-19 restrictions, this will be an online event – more details to follow.
Please contact us if you have questions - Telephone: 07712 521850 or Office Email: vsg@vsgwl.org
Alan McCloskey
CEO
VSGWL
31 July 2020