Third Sector Digital Leaders: Taster Session
Description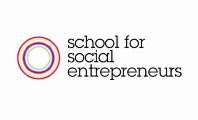 The School for Social Entrepreneurs and Zoe Amar Communications have partnered to deliver 'Third Sector Digital Leaders' a digital leadership skills training programme for the leaders and senior management of charities and social enterprises.
The course will cover everything from how digital integrates into organisational strategy, governance and operations, to culture change, digital service delivery, data, fundraising and finding and managing digital talent amongst other areas. The course will run for 4 days across October and November this year.
To introduce the course, we are running a taster session on the evening of Thursday 5 May from 5-7pm at the SSE (based in London Bridge).
Joining us will be Steve Ford, CEO of Parkinson's UK. We'll be discussing what being a digital leader means and how greater digital awareness has helped Steve and Parkinson's UK.
Please note: the taster session is free but the cost of the full course is £550 - £700.