Description
This Dad Can is an innovative training programme to equip men for the challenge of their life- fatherhood. Why stumble your way through the most important role in your life, when you could learn from the experience of others and enjoy the process more. Invest in your family, prepare strategies and improve your resources with This Dad Can.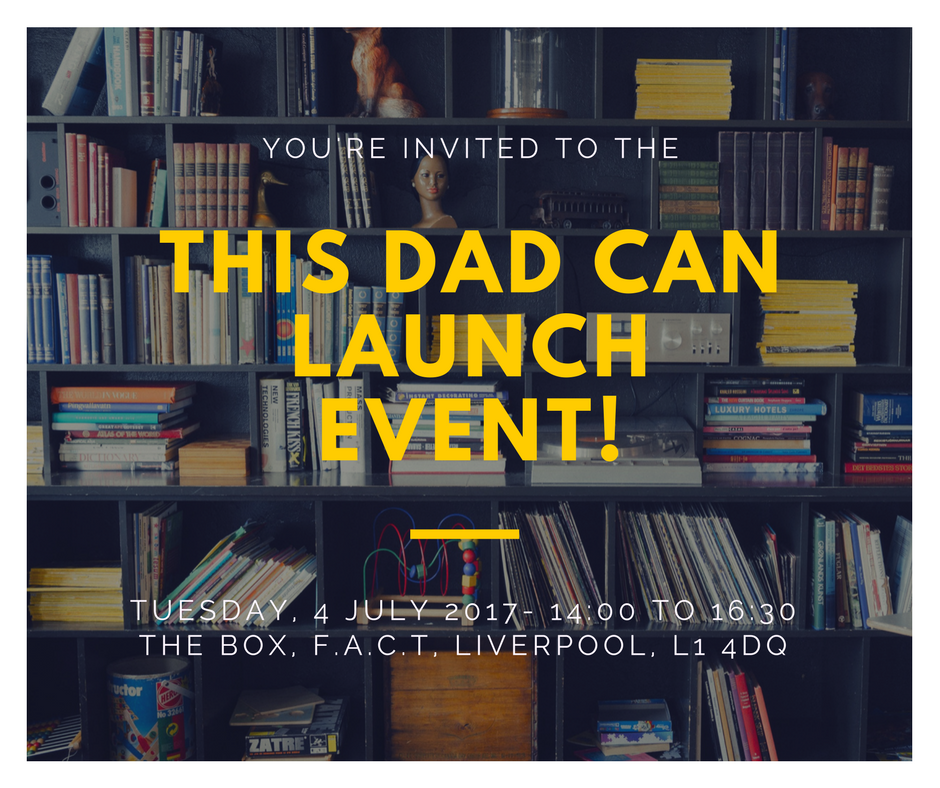 This event marks the launch of This Dad Can. The afternoon will bring together industry partners and professionals. Come and see the website showcased, network and hear more about some of the fantastic offline offer at This Dad Can.
At the event, there will be opportunities to sign up to be a contributor. As a contributor to the site you can partner with This Dad Can to raise awareness of not only of issues that dads face, but you can also highlight any useful products, programmes or services available to them.
The event is suitable for professionals, parents and practitioners. It would particularly benefit anyone working in children, health or family services. If you work in any of these fields or have access to people who may benefit from the services provided by This Dad Can, then register to reserve your place.
Getting Here
By Train: The nearest rail station is Liverpool Central (3 mins walk). Lime Street Station is the nearest national rail station (12 mins walk).
By Bus: There are nearby bus stops on Berry Street, Hardman Street and Liverpool One.
By Car: From the M62: AT the end of the Motorway follow signs for the city centre and cathedrals (approx 3 miles). Turn left at the Metropolitan Cathedral, then follow the map.
Parking: There is no parking at FACT, but there are car parks on Seel Street, Duke Street, Hanover Street (24hrs) and Liverpool One (24hrs).