This is Me Yorkshire is committed to changing attitudes towards mental health in the workplace through storytelling #EndTheStigma
About this event
Every year, one in four people experience a mental health problem. This is Me Yorkshire is encouraging business leaders and employees to open the conversation to reduce the stigma around mental health, dispel myths and improve employee wellbeing for good.
This is Me is well established in London and in other regions, but seemed on the face of it to be very London centric, especially when searching online. This is Me Yorkshire brings the campaign to our region, expanding on the work being done all over the UK and giving a voice to Yorkshire-based businesses and individuals who want to share their story.
Join us on Friday 23rd October for what promises to be an inspiring morning, opened by the Lord Mayor of Leeds, Councillor Eileen Taylor and Tom Riordan, CEO Leeds City Council. Hear from Counsellor Charwood on the work she is doing in the region. Hear first-hand from Paulette Cohen, Head of Diversity & Inclusion at Barclays Bank on how This is Me was born, plus hear from The Lord Mayors Appeal about the impact the campaign has had in other regions.
Together, let's open the conversation around mental health by sharing personal experiences #EndTheStigma #ThisIsMeYorkshire #TiMYorkshire.
If you have any questions about the event or around This is Me Yorkshire in general, please get in touch at thisisme@dtpgroup.co.uk.
Agenda:
09:30 Welcome - Jodie Hill, Founder & MD at Thrive Law
09:40 Opening - Councillor Eileen Taylor, Lord Mayor of Leeds
09:45 Introduction to This is Me Yorkshire - Tom Riordan, CEO at Leeds City Council
09:50 This is Me video 1
09:55 Councillor Rebecca Charlwood, Executive Member for Health, Wellbeing and Adults at Leeds City Council
10:05 This is Me video 2
10:10 BREAK
10:20 Robyn Vernon-Harcourt, Senior Programme Manager at The Lord Mayor's Appeal
10:30 This is Me video 3
10:35 Paulette Cohen, Head of Diversity & Inclusion at Barclays
10:45 Q&A
11:00 Close
The Green Ribbon campaign is a visible sign of support to #endthestigma around mental health. This is Me Yorkshire is committed to changing attitudes around mental health and strives to create healthier, more inclusive workplaces. You can wear the green ribbon, physically and virtually to visibly show your support for ending the stigma. Get yours here: https://greenribbon.thelordmayorsappeal.org/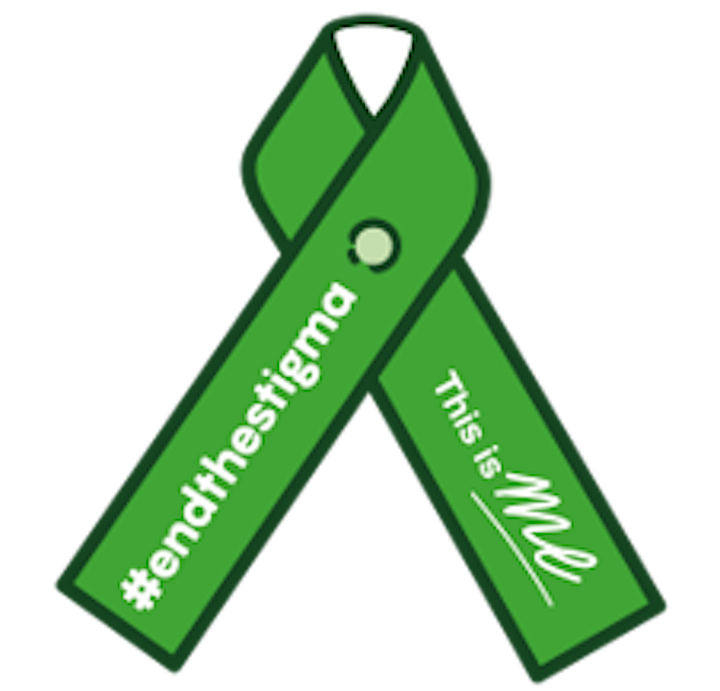 Speakers
Councillor Eileen Taylor, Lord Mayor of Leeds
Councillor Eileen Taylor is the 126th person to hold the Office of Lord Mayor of Leeds. She is extremely proud to represent the City of Leeds as the first black Lord Mayor.
Councillor Taylor studied at Park Lane College and then began working for the NHS in the Learning Disability and Mental Health department from the age of 19 where she remained until she retired in 2012. She became a ward councillor in 2008 and during her political career she has served as a board member on the following Committees:
Environmental and Highway, Transport Authority, Health and Well-being, Children and Families, Infrastructure Investment Scrutiny and most recently she was chair of Inner North East community.
As the first citizen of Leeds, it is the role of the Lord Mayor to represent, speak on behalf of and act in the best interests of all citizens and communities of Leeds.
Tom Riordan, CEO Leeds City Council
Tom has been Chief Executive of Leeds City Council since 2010 and during this time has overseen £300m of efficiencies across the organisation and a significant transformation of the city, which is halfway through a £10bn investment pipeline. Plans are set to double the size and economic impact of the city centre through regeneration of the South Bank, one of the largest city centre regeneration and growth initiatives in Europe. Tom's top priority is for the city's growth to be inclusive with a key ambition of reducing health inequalities and improving the health of the poorest the fastest.
In 2018, Tom led the regional bid that secured the new Channel 4 headquarters in Leeds bringing over 300 new jobs and unlocking growth in Yorkshire and the North East. Tom is leading the city's participation in the Boston MIT global programme which will drive innovation and enterprise across the region, and played a key role in securing and running the 2014 Grand Depart of the Tour de France in Yorkshire.
Tom has come full-circle from a North Yorkshire state education, via Oxford University, a Civil Service fast-stream career in international environmental policy and then leading the Regional Development Agency Yorkshire Forward.
Leeds City Council won the MJ's Council of the Year award in 2016 and was named Digital Council of the Year in the 2019 Digital Leaders 100 awards. For his commitment to the region, Tom was awarded Yorkshire Man of the Year 2017 and most recently CBE for services to local government in the 2020 New Year's Honours. He is also a trustee on the Centre for Cities Board, and the Council's mental health champion.
From May – July 2020, Tom was asked to take a key role on the NHS Test and Trace Programme, as the lead for outbreak planning to bring a local perspective to ensure that the work is community focused and effective.
Councillor Rebecca Charlwood, Chair of the Leeds Health and Wellbeing Board and Executive Member for Adults and Health at Leeds City Council
Councillor Rebecca Charlwood is the Chair of the Leeds Health and Wellbeing Board and has been the Executive Member for Adults and Health for Leeds City Council since May 2016. She moved to Leeds from the North East to attend university and has called the city home ever since. After university she worked in a number of third sector roles in mental health, peer support and quality improvement and studied for a Master's degree in Public Policy and Management. This influenced her decision to get involved in politics and drive change and improve services across the city with a focus on disadvantaged communities.
Leeds published its second Leeds Health and Wellbeing Strategy in 2016 which set the twin aims of making Leeds the best city for health and wellbeing, and improving the health of the poorest the fastest. Under her leadership, Leeds invests in innovative approaches to health improvement, pioneering radical approaches to healthy ageing such as Neighbourhood Networks that tackle loneliness and promote strengths-based social care, working closely with local universities on the innovation agenda, investing in third sector provision, and enabling local residents to benefit from the latest digital technologies to better manage their health and wellbeing. She strives to ensure inclusive growth and health improvement go hand in hand.
Cllr Charlwood is passionate about involving a wide range of city partners to develop a community focused approach to health and social care integration. The 'Leeds Plan' ensures elected members, community groups and the third sector work closely with GPs, mental health services, acute sector clinicians, social care, housing, employment services and public health to deliver better outcomes even in the context of the significant financial and demographic challenges we all face as a city.
Robyn Vernon-Harcourt, Senior Programme Manager at The Lord Mayor's Appeal
Robyn is a Senior Programme Manager at The Lord Mayor's Appeal and leads the award-winning mental health campaign – This is Me – to #endthestigma around mental health in the workplace. Robyn also oversees the Diversity & Inclusion and Skills initiatives at The Lord Mayor's Appeal to make London a more inclusive, skilled, and healthy City, creating a Better City for All.
Robyn's background is in Programme development, management and evaluation within the UK and international charity sector with a focus on mental health, diversity & inclusion, financial education, and women's economic empowerment. She is passionate about ending the stigma around mental health and supporting organisations to build inclusive workplaces to improve employee wellbeing and create a kinder, fairer society.
Paulette Cohen, Head of Diversity & Inclusion at Barclays
Paulette is Barclays Global Head of Diversity and Inclusion, joining the team as a D&I director in April 2016. She leads the D&I strategy and campaigns across the business with a focus on supporting a diverse talent pipeline and building a culture of inclusion. She led the global roll-out of This is Me, Barclays campaign on disability, mental health and wellbeing, now adopted by over 200 companies. She engages with external partners and clients on a broad range of D&I initiatives including the power of diversity allies, and impact of dynamic working.
Previously, Paulette was Barclays' Director of Global Programmes, responsible for the flagship community investment partnerships with INGO's across 13 markets, focusing on financial inclusion, women's economic empowerment and youth employability.
She joined Barclays in 2010, following 6 years as Deputy CEO of Windsor Leadership running leadership development programmes for senior leaders across society. Previously, she was Head of Communications at Save the Children, VSO, and, at the start of her career, The Conservation Volunteers where she became a board member for 7 years. She currently sits on the UK Government's Disability Confident Business Leaders Group and the boards of the Lord Mayor's Appeal, Business Disability Forum and International Broadcasting Trust.