Event Information
Refund Policy
Contact the organiser to request a refund.
Eventbrite's fee is nonrefundable.
About this Event
Technology is only as powerful as the relationships it enhances.
Come join Birmingham Tech4Good at Birmingham Tech Week for This Is Our Brum on Wednesday, October 9 from 10 AM - 4 PM. We will unleash the Technology of Relationships and discuss the role it can play in positively shaping Birmingham's future.
This Is Our Brum—and Birmingham Tech Week more generally—are part of a movement and larger conversation that seeks to identify and remove barriers to collaboration within Birmingham. Our vision is to provide a space for people to share their experiences and to develop deeper relationships, connections, and collaborations with colleagues across the city. This starts with identifying what makes Birmingham Birmingham and culminates in a network of robust, cross-sector relationships. We'll do this collaboratively by examining the holistic impact of the Commonwealth Games, HS2, and the burgeoning Tech Boom. This is the first in a series of 4 semi-annual events, including a Hackathon planned for October 2020, and will focus on building relationships and starting an ongoing conversation.
Sessions draw inspiration from Open Space Conferencing, the Reciprocity Ring, and Fishbowl-style Discussions—all designed to create a space where everyone can speak and share freely and meaningfully.
Sounds interesting. Tell me more...
What is it, exactly?
A Town-Hall-style conversation featuring speakers from Birmingham's private, public, and charity sectors (more details on this below).
A networking event designed to facilitate cross-sector relationships—with detailed suggestions on how to cultivate these relationships after the event.
An open forum for people to share their expertise, perspectives, thoughts, opinions, and concerns about Commonwealth Games, HS2, the Tech Boom, and Birmingham.
An opportunity to help define and shape Birmingham's legacy.
What will happen when we meet on October 9th?
The day will be broken into three sessions and will include a combination of guest speakers, panel sessions, and interactive activities. Speakers will share their perspectives and pose questions for the group to discuss collaboratively. Sessions will revolve around the following three themes:
DEFINE BIRMINGHAM. Commonwealth Games (2022) is about Birmingham's Identity and Legacy. What story will Birmingham tell the world about itself? And how will that story impact every member of the community?
CONNECT BIRMINGHAM. HS2 (2026) will connect Birmingham to London in 43 minutes. Will Birmingham become a bedroom community for London? How will housing prices be impacted? How can we capitalise on the influx of tech roles to advance opportunities for Birmingham's most vulnerable populations?
INNOVATE BIRMINGHAM. The Tech Boom is about innovating a new Birmingham—one whose identity, legacy, and connectedness influence the world. How will we leverage Commonwealth Games and HS2 to drive socially responsible development? How can we position Birmingham to become a world-class leader in development, inclusion, innovation, and collaboration?
What makes This Is Our Brum special?
In a word: YOU!
This will be a flat space in which each person's voice is valued equally, and each person in the room will be given the opportunity to contribute to—and even lead—the ongoing conversation. That means we will get out of the event as much as we are all willing to contribute.
Speakers will share their perspectives, but will speak as individuals rather than on behalf of organisations. The focus will be on connecting individuals and facilitating robust collaborations.
You'll want to join this conversation if you are...
Someone who is working—or seeking work—in Birmingham's private, public, or charity sectors.
Someone who values connection, collaboration, and community.
Someone who wants to be part of a conversation that will shape the future of Birmingham's development.
Someone with personal or professional interest in Commonwealth Games, HS2, and/or Birmingham's burgeoning Tech Boom
Someone who is excited to expand your network and to share your resources and network with other people.
Okay. I'm in. What else do I need to know?
When:
Wednesday, October 9th from 10 AM - 4 PM
Teas, coffees, biscuits, and catered lunch are included with registration.
Where:
Birmingham city centre—exact location TBC
Why:
Birmingham is a City of Sanctuary and is committed to embracing vulnerable people with open arms. With roughly 40% of the population younger than 25, Birmingham is also Europe's youngest city—a city that wants to continue to attract world-class talent across all industries and sectors.
Birmingham is poised to become a world-class leader in technology, development, and social responsibility. Collaboration is the best way to ensure this happens. This event is a way to ensure we don't miss the opportunity.
What will I get out of it?
Connections. Connections. Connections.
Opportunities for collaboration.
Community development.
A deeper understanding of how each sector impacts the others.
Who will be there?
Confirmed panelists include:
Andrew Squire from BJSS
Asaybi Snape from The Children's Society
Barrie Hodge from St. Basil's Youth Homelessness Charity
Chris Meah from School of Code
Nigel Cassidy and Ian Thomson from the University of Birmingham
Luke Strickland from Mott MacDonald
Sam Reader from WONDR
Check our Facebook event page for more information about our featured speakers.
Anything else I should know?
Admission includes teas, coffees, biscuits, and catered lunch. Reserve your space by Thursday, September 26th to secure your FREE Birmingham Tech4Good/This Is Our Brum t-shirt.
Ticket Prices
General Admission (Full Price)
£20.00+£2.15 Fee
Public Sector/Start-Up Professionals (Discounted)
£10.00
Charity Sector Professionals (Discounted)
£5.00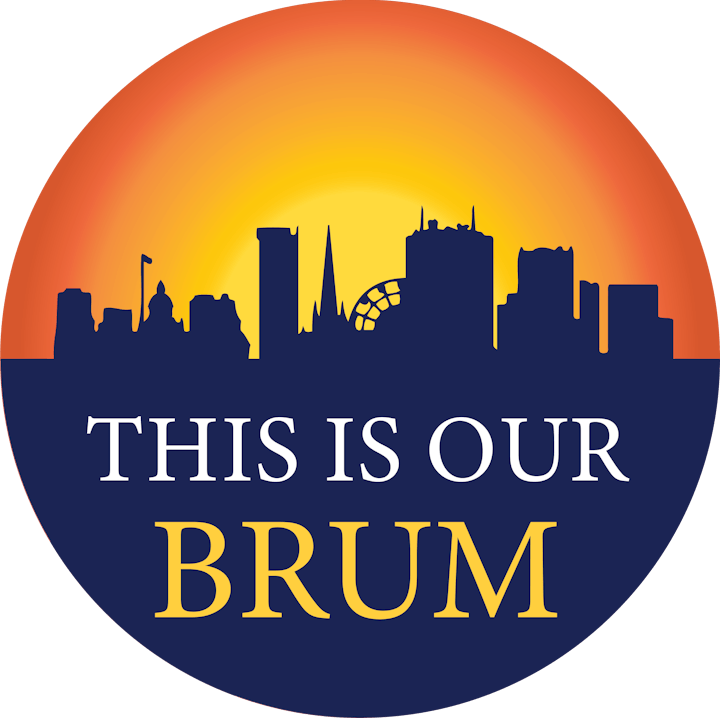 Date and Time
Refund Policy
Contact the organiser to request a refund.
Eventbrite's fee is nonrefundable.