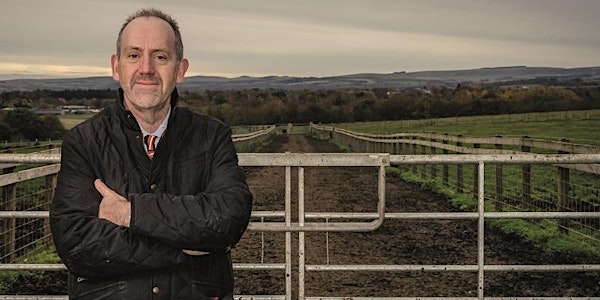 Thought for food: Food for thought?
Event Information
Location
The Roslin Auditorium, The Roslin Institute, Easter Bush, Edinburgh EH25 9RG
Description
Inaugural lecture by Professor Geoff Simm, Professor of Global Agriculture and Food Security
Feeding the world's growing population well - while protecting the natural systems on which we all depend - is one of the greatest challenges facing humanity. Around a third of the global population is affected by one or more forms of malnutrition – be that hunger, obesity or micronutrient deficiency.
Achieving sustainable, healthy diets underpins many of the Sustainable Development Goals – especially those concerned with hunger, poverty, health, gender equality, responsible consumption and production, and climate action.
In this lecture, Geoff will outline the challenges and potential solutions, including the scientific, policy and educational interventions that are most likely to achieve impact and change.
This lecture will be followed by a reception in the area outside of the auditorium.
This lecture is free and open to all.
***
Details of the University of Edinburgh full privacy notice can be found here
We want to run a safe and accessible event and provide the best possible experience for you. By providing any information required on the booking form, you are giving the University consent to hold and process this data about you and to advise our suppliers of these details, under data protection regulations, for the purpose of running this event. By providing this information about your guest[s], you are confirming that you have their permission to share this data with the University for the same purposes. Any dietary and accessibility requirements are deleted following completion of the event.
Photography notice
This event may be photographed and/or recorded for promotional or recruitment materials for the University and University approved third parties. For further information please contact cmvm.events@ed.ac.uk
Date and time
Location
The Roslin Auditorium, The Roslin Institute, Easter Bush, Edinburgh EH25 9RG