Description
The Graduate School Thought Leaders: Inspire series invites innovators, disrupters and shapers, impacting both on a local and a global scale, to connect with Queen's University postgraduate students, staff and external guests. The series aims to inspire our postgraduate students, staff and invited guests through listening to the experiences of a range of 'Thought Leaders'. It aims to encourage guests to further understand how their research and skills can be used innovatively to make a greater impact on the world around them.
The Graduate School opens its doors to members of the public to connect with our vibrant and enterprising postgraduate community.
Join us for the chance to network with a range of peers, academics and research students, as well as our guest speakers.
Our October Inspire workshop will be hosted by Dave Linton, founder of Madlug. Dave was a Youth Worker who was heartbroken to learn that most children in care transport their worldly belongings in a bin bag. In that moment, Dave set out to do something about it. With just £480, he started Madlug and came up with their 'one for one' approach: with every bag you purchase, one will be given to a child in care. Madlug has now given away almost 1000 bags to children in care.
Dave was named by The Observer as one of their New Radicals in 2016 and he is joining The Graduate School to share his story of becoming a social entrepreneur. Dave is a successful crowdfunder and he is going to explain the value he finds in crowdfunding, along with some tips and tricks.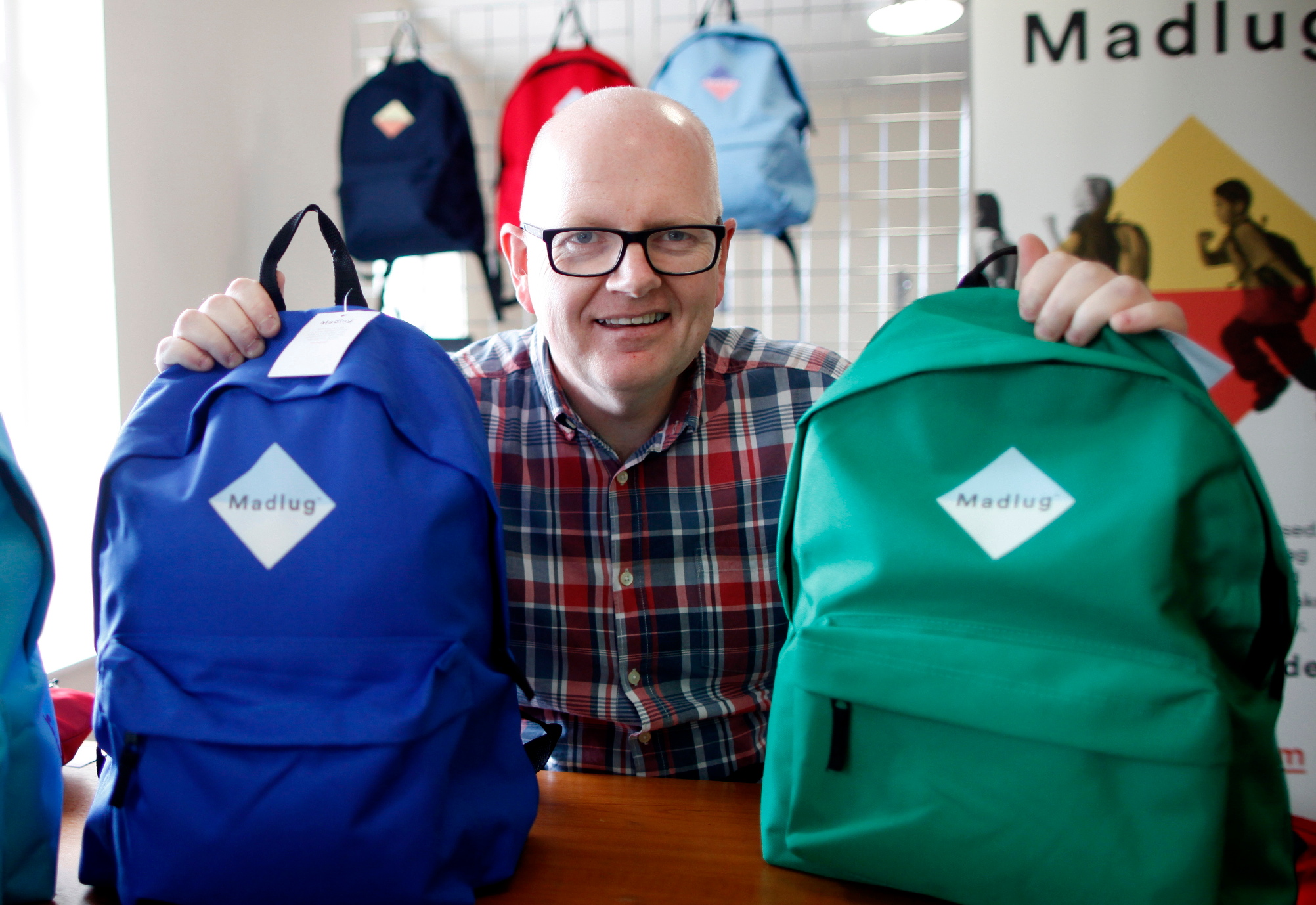 This workshop will involve some participation from attendees and light refreshments will be served from 6pm.
Please contact graduateschool@qub.ac.uk for further information