Thought Leadership Webinar - Saga of Family Business: How to survive the pe...
Description
Date: March 13, 2019
This webinar, as a part of Hult's Thought Leadership Webinar series reflects issues that matter to global business, the community and you. Professor Bill Carroll presents his topic:
Saga of Family Business: How to survive the perilous journey of the 7 C's
Complexity scientists are tracking the accelerating pace of change, and the abbreviating effect it is having on the 'shelf life' of all businesses today.
If we are to prolong the vitality of the family business — the predominant form of commercial life as well as the principal generator of jobs worldwide — we must examine each key point in the evolution of a family business. Likened in this instance to a sailing journey across the "7Cs", Prof. Carroll offers ideas for navigating the predictable perils of each key passage.
Attendees will briefly experience the entire 'journey' of family business: creation, development, maturation -- and the demise-quickening forces they must learn to overcome -- if their own family business is to continue.
And being the overarching goal that is central to every family business, this webinar is duly entitled "To Be Continued".
In order for attendees' family businesses "To Be Continued" they must especially understand and emulate the phenomenon of Founder-led creation, and the increasing importance of 'Re-founder'-spurred regeneration.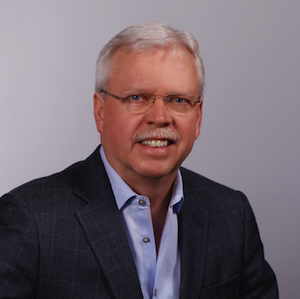 About Professor Bill Carroll
A former middle market, international group company CEO, Professor Carroll has served as 'business coach' for more than 20 client family businesses over the past 6 years, while also instructing hundreds of MBA students in Family Business, Consulting Methods and in Hult Business Challenges. Bill Carroll is also an individual executive coach and teaches Leadership & Change elsewhere in the Boston area. His rich blend of experience and study has afforded him a unique perspective for where we need to apply our focus, if family businesses are "To Be Continued".
Register to gain an insight into how Professor Carroll utilizes our award-winning curricula to challenge the thinking of our students and help to prepare them for an uncertain future workplace.
This session will take place at 9AM GMT.
Time doesn't suit? See an alternative time here.