Description
Date: April 30, 2019
This webinar, as a part of Hult's Thought Leadership webinar series reflects issues that matter to global business, the community and you. Professor Roger Delves presents his topic The DNA of Tomorrow's Leaders.
The DNA of Tomorrow's Leaders

Everywhere we look there is challenge. So we must be sure we are developing leaders in the right way to meet those challenges. Introducing Hult DNA, the researched-based approach to developing the sort of leaders tomorrow needs.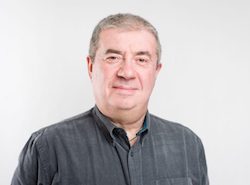 About Professor Delves
Roger Delves is Dean and Professor of Practice at Ashridge Executive Education at Hult International Business School. Director of both the Ashridge MBA and Masters in Management Roger has been involved with Hult as an Adjunct Professor since 2009, and previously was voted MBA Professor of the Year by both MBA and EMBA students of Hult's London campus. His special interests are understanding the roles of authenticity, emotional intelligence, ethics and integrity in leadership and in decision making.
Register below to gain an insight into how Professor Delves' utilizes our award-winning curricula to challenge the thinking of our students and help to prepare them for an uncertain future workplace.
This session will take place at 9AM GMT.
Time doesn't suit? See an alternative time here.