Description
This webinar, as a part of Hult's Thought Leadership webinar series, reflects issues that matter to global business, the community and you. Professor Chris Kinsville-Heyne presents his topic Cyber threats: Open warefare in business. The next big moves.
Cyber threats: Open warfare in business. The next big moves
Industry professionals predict cybercrime damages will cost the world $6 trillion annually by 2021, up from $3 trillion in 2015. Professional Hackers are targeting IoT devices and will now attack the cloud for new victims. Organisations will keep trying to find effective cybersecurity solutions - within budgets.
So, what are the 10 essential tips for Business Continuity Management for the coming year?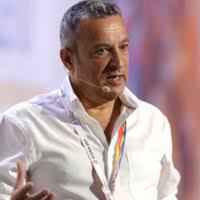 About Professor Prof. Chris Kinsville-Heyne
Chris Kinsville-Heyne is a Professor of Leadership & Strategy at Hult International Business School.
As a British army officer, he commanded a NATO Mobile News Team at the end of the Civil War in the Former Yugoslavia (FY), returning shortly afterward as a NATO Spokesman in Banja Luka, Bosnia. As a Staff Officer, he designed the Crisis Communication plan for Media Operations in FY and was the focal point for all NATO communication during the Drvar riots prior to the Kosovo campaign. He has served in most NATO countries, training personnel to deliver strategic messages in challenging environments. Chris is a Royal Engineers Intelligence Officer.
He founded C3i Strategic Solutions, a Dubai, and now UK-based, management consultancy, specialising in training government departments in Leadership & Team-building, Media Skills, Presentation Skills, Key Message Development, Crisis Communication & Management, Public Speaking Skills and Communication Team development. He has trained and assisted Presidents and Prime Ministers, CEOs, and Board Members globally.
Chris has been published internationally and by the Harvard Business Review for his insights into Crisis Communication & Management, particularly following the London and Boston Bombings and the Paris and Brussels attacks.

Register to gain an insight into how Professor Chris utilizes our award-winning curricula to challenge the thinking of our students and help to prepare them for an uncertain future workplace.
This session will take place at 5 PM BST and 9AM BST.
Time doesn't suit? See an alternative time here.