Part of York Festival of Ideas 2021
About this event
Take a whistle-stop tour of the psychology of thought with Helgi Clayton McClure and Scott Cole of York St John University. Together they will tackle such slippery concepts as consciousness and mental freedom with reference to current scientific data.
Exploring the links between unbounded imagination and sober reality, Helgi and Scott will give an appreciation of the 'sample space' of thought: the mental horizons within which we all operate. Their talk includes opportunities for audience participation.
Helgi Clayton McClure (York St John University) is a final-year PhD student in cognitive psychology whose research spans spontaneous thought and goal pursuit (e.g. how people plan and achieve future aspirations).
Dr Scott Cole (York St John University) is a senior lecturer in psychology with research interests in memory, spontaneous thought, mental simulation and clinical neuropsychology. He has recently edited a special issue of Psychological Research on the emerging topic of spontaneous future cognition.
Events Access & Inclusivity
At York St John University we are committed to making our events as welcoming and inclusive for as many people as possible.
Live automatic captioning will be available at this event, however, please note that its accuracy and quality can vary.
If you are planning to attend one of our events and have specific requirements, please contact us by either e: events@yorksj.ac.uk or t: 01904 876654 and we will make every effort to accommodate you. We will try our best but cannot guarantee provision.
Privacy Policy
York St John University will use the data you submit in Eventbrite for the purposes of administering this event. York St John University utilises third party software for data storage, tracking and analysis activity but your details will not be used by any of these third parties in order to contact you. Any data you share with us will be used to help us improve your event experience and for event tracking and analysis activity within the University.
We will only send you important information and reminders related to the event you have booked, unless you tell us otherwise. During the booking process, if you opt in to receive emails about the latest events hosted and supported by York St John University, you consent to York St John University contacting you with relevant information.
If you no longer wish to hear from us you can opt out at any time by changing your contact preferences via the link in emails you receive from us or by contacting us directly via E: events@yorksj.ac.uk or T: 01904 876654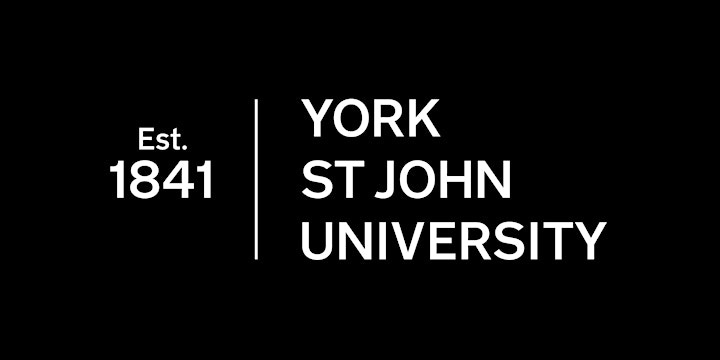 Organiser of Thoughts my Own: Freedom, Captivity & the Mind
York St John University was founded in 1841, born out of a socially conscious, ethical conviction in sharing education as a route to a fairer world. As a leading education, training and research institution in the heart of the historic city of York we serve a global campus of staff and students who thrive on academic excellence, graduate employability and a strong sense of community.