Description
Join Malwarebytes and Cybsafe for an exploration into Threat hunting and the human aspect of Cyber security
Information Technology Security has become a way of life with cultural attitude as relevant as defensive technology. The threat is real and ever evolving.
Traditional perimeter security is not 100% effective and as such organisations increasingly need to equip users and administrators with the tools and skills to protect themselves.
Nviron are delighted to host a detailed exploration into understanding the practicalities of protection and how to reinforce technology with new and informed ways of working to keep these threats at bay.
If your organisation recognises this problem, you will benefit from this briefing.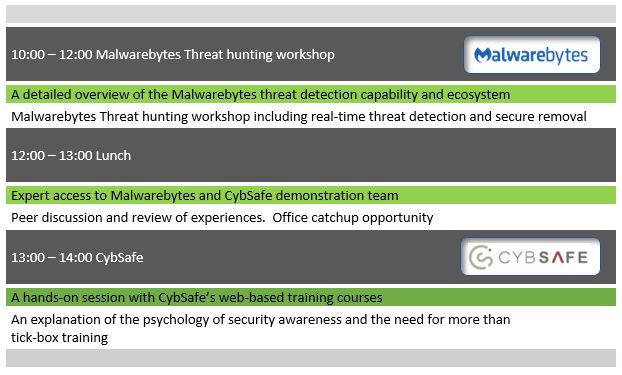 16th May | Nviron briefing centre | Preston Brook, Runcorn, Cheshire
For more information please contact hello@nviron.co.uk