Description
EDINBURGH CASTLE

One of THE most prestigious venues in the World is delighted to be associated with DynamicMike & Nik Halik.
Please grab this opportunity to join us at Edinburgh Castle for ONE DAY ONLY
(*WARNING* limited to 130 seats... Don't Miss Out!)
How often do you get the chance to meet someone who has literally dined on the deck of Titanic, skydived over Mount Everest, and paid out of his own pocket to go through real Astronaut training??
I can't tell you how excited I am to introduce you to one of the most incredible people that I have ever met... A REAL LIVE ASTRONAUT! And Self-Made Multi-Millionaire and Thrillionaire! (and yes girls, he is single)
As well as playing hard with some extreme events, Nik has been building schools in Africa recently, and he now wants to help create One Million new Thrillionaires around the world, who will in turn, enjoy their own financial freedom & Making A Difference to the planet.
It's not very often that we have the opportunity to hear from a real life self-made multi-millionaire, not only how he did it, but how WE can also finally create that elusive financial freedom that we keep promising ourselves & our families.
Not only did this guy 'retire' as a multi-millionaire before age 30, he is also one of the very few people on the planet who has followed his lifelong dream of becoming an Astronaut, and committed to self-fund the $30m training costs.
As a child, he was very ill, and used the time in bed to teach himself guitar and some of the mysteries and magic of our phenomenal world.
He determined to go into space, visit Titanic (5 miles under the Ocean), travel the world, and leave a legacy of helping others.
Nik now wants to help create ONE MILLION Thrillionaires around the world, with the vision of enhancing our planet at an exponential level.
Lots of people dream about such grandiose ideas, but few have developed and honed the financial strategy to do so.
Due to a very busy schedule of worldwide commitments, this is a one-off event only, and will not be repeated... Put a line through your diary, and BE THERE!!
Due to the nature of this unique venue, we are ONLY offering VIP tickets to this event.
Included in your day;
* Buffet Lunch
* Coffee breaks (mid-morning & mid-afternoon)
* Full Adult entry to Edinburgh Castle
* Autographed copy of Nik's book "Thrillionaire"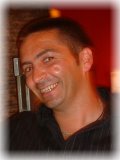 Mike Berry (dynamicmike)
London April 20
Manchester April 21
Glasgow April 27 - Now Cancelled... There Will Now Be One Scottish Event Only
Edinburgh April 28 - EDINBURGH CASTLE
To book London or Manchester, go here
(use promo code "castle" for FREE entry only from this link)
Some additional highlights within Edinburgh Castle:
* St Margaret's Chapel (the oldest surviving building in Edinburgh)
* Stone of Destiny (Kings of Scotland were enthroned on this enigmatic stone for centuries)
* Crown Jewels (The Crown, Sceptre and Sword of State are the oldest crown jewels in the British Isles)
* Mons Meg (capable of firing a 150kg gunstone for up to 3.2km)
... and so much more
Thanks to his great achievements, Nik made it on the Greek Rich List, and was invited to consult on the country's latest financial crisis. Nik is also one of the first explorers to dive five miles beneath the ocean and land on the bow of the Titanic. He has summitted Mount Everest and was one of the privileged selected explorers in the world to view the curvature of the earth from the edge of space. Nik is the very first flight-qualified and certified civilian Australian astronaut and set to become the first private space explorer to rocket to outer space and live on the international space station.
"I wasn't born rich, I was born rich with potential"
- Nik Halik
MEET NIK HALIK
The Thrillionaire®, Multi-Millionaire, Global Wealth Strategist, International Speaker, Best-Selling Author, Australia's First Civilian Astronaut and High Adrenaline Adventurer
This is truly inspiring…
Nik Halik was born in Melbourne. When he was a kid, he suffered from various medical problems, including asthma and chronic allergies. He was medically confined to his room. Every day, he would spend hours watching the other kids come back from school… daydreaming of becoming "normal" and longing to fit in.

But when he was 8 years old, he did one simple thing that changed his life forever. He took a pencil and a piece of paper. And then he wrote down the top ten goals he'd love to fulfil in his lifetime.
As an 8-year-old, he believed everything was possible. And he was determined to fulfil all his goals. For instance…
Nik's Goal #10: To become a rock 'n' roll star

When Nik was 17, he moved to Hollywood. There he performed and recorded with various bands throughout the 1980s and 1990s, including Deep Purple and Bon Jovi.

Goals #9 & #4: To become a millionaire … and own beautiful places all over the world

At 19, Nik bought his first investment property. Five years later, he became a multi-millionaire. Now he owns homes in some of the most beautiful places on the planet, including the Greek Islands, Morocco, Australia, and the U.S.

Goal #6: To go to the bottom of the ocean and have lunch on the Titanic Yes, he's done that – Nik had lunch on the bow of the shipwreck Titanic!


Goal #5: To become an Astronaut
Nik is the FIRST certified, flight-qualified Civilian Astronaut. He has rocketed to the edge of space to view the curvature of the earth. He is also set to become one of the first private space explorers to rocket to the International Space Station, currently orbiting the earth at 25,000km/h.

Thanks to his great achievements, Nik made it on the Greek Rich List.
Without a doubt, Nik has proven throughout his life that nothing is impossible.
YOUR DREAMS can really come true – if you have the passion and strategies to pursue them.

Today, Nik devotes his life to emotionally inspiring others to attain financial freedom and live a fulfilling life. He's very passionate about sharing his life stories, financial knowledge … and over 23 years of experience as a Professional Investor, Life and Wealth Strategist. He travels around the world to speak, educate and empower others to pursue and fulfil their dreams.


In addition, Nik has founded numerous educational companies, including Financial Freedom Institute, Money Masters, The Thrillionaires®, iCoach Global, Sharelord® and a myriad of others. His group of companies have financially educated and life coached over 300,000 individuals globally.
At his coming new live event,
Thrillionaire® Revolution
, Nik is going to reveal secrets like:
How to explode your income by resetting your financial blueprint and setting your "Money Thermostat" to the "ON" position
How to predict the next 5-10 Years of your life.
How to define your "WHY" and the real "WOW FACTOR" of your life
How to think differently and "VALUFACTURE" more intrinsic LIFE values and experiences on your mosaic.
What strategies in today's economy are mandatory to ensure your survival for the next 5-10 years.
The revolutionary process to uncovering your life passion and body of work.
How to draft your very own screenplay and predict your next decade of excellence.
These are all proven secrets that Nik used to fulfil his wildest dreams. Now he's going to show you how you can do that, too – at
Thrillionaire® Revolution
.
But that's not all. Nik will present his Sharelord Investment Strategy - what he believes is the most Powerful Cashflow Strategy on the planet:
Historically, this strategy could generate an average CashFlow of 3-9% per month. Takes only 5 minutes a day once you've mastered it..
How to acquire shares wholesale using Options. Why pay retail prices when you can get them at wholesale prices? Not one investor in a hundred knows how to do it.
How to Reverse-Engineer the Stock Market and become the CASINO.
How to Create the market as opposed to Trading it.
Why trading the Stock Market and the "buy low, sell high" system is a fallacy. Most investors get burned using this traditional strategy. What you should do instead.
How to potentially generate massive CashFlow and earn an income, no matter what the market is doing. Complete steps revealed at the event.
How to insure your shares for Capital Protection. Virtually at no cost to you. Gives you peace of mind. Even if the market crashes the next day, you're protected.
How this CashFlow formula can potentially help you pay off your home loan sooner … dismantle credit card and personal debt … and create long-lasting wealth for you.
And much more!