Description
Thrive Edinburgh welcomes all to!
HIP HOP PSYCH
Demystifying mental illness through hip hop lyrics and beats
Hip hop psych is a social venture that links hip hop music and culture with mental health and the medical community. Our medical credibility and authentic passion for hip-hop enables us to bridge this gap. We understand the culture and speak the language. We want to share our knowledge in order to cultivate awareness, empower others and remove stigma surrounding mental health and hip-hop.
Dr Akeem Sule and Dr Becky Inkster www.hiphoppsych.co.uk
Supported by THE STATE
The State is an innovative grass roots Hip Hop Education organisation based in Leith, Edinburgh who aim to inspire young people to have fun with Hip Hop and to provide positive role models through professional Hip Hop artists, demonstrating to young people that a career in the arts is possible.
Emma Ready Hamilton and Lotte Ninja Walters. www.thestateleith.com
with DJ Ritchie Ruftone and MC Sparkles
on: Friday 7 September 2018

at:

Top floor City Art Centre, Market Street, Edinburgh

entry:

free – book tickets at eventbite

food: The Prep Table
For further information please email: cat.young@nhslothian.scot.nhs.uk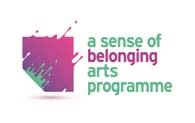 Organiser of Thrive Edinburgh welcomes Hip Hop Psych supported By The State