Hachette UK HACHETTE UK Showcase for for first Grow Your Story cohort.
About this Event
THRIVE (Hachette UK's BAME network), will host a showcase event in collaboration with Spread the Word to introduce the first cohort of writers to graduate from the 'Grow Your Story' development programme.
The evening will consist of live readings from the Grow Your Story writers and a panel discussion chaired by Bobby Nayyar, Programme Manager at Spread the Word, involving Hachette UK authors Amer Anwar (Little, Brown), Dorothy Koomson (Headline) and Elizabeth Okoh (Hodder & Stoughton). The panel discussion will focus on the authors' experience of being published and offer advice.
The year's cohort includes Lola Okolosie, Ramya Jegatheesan, Ismail Karolia, Sara Sehdev, Charlotte Forfieh, Remi Graves, Amina Makele, Indigo Griffiths and Sumerah Srivastav. They write across a range of genres, including romance, science fiction and fantasy, crime and thriller, and literary fiction.
There will be an opportunity to ask the Hachette author panel questions during the event. Do feel free to also send us your questions in advance to growyourstory@hachette.co.uk with the subject line to include - Questions for GYS showcase.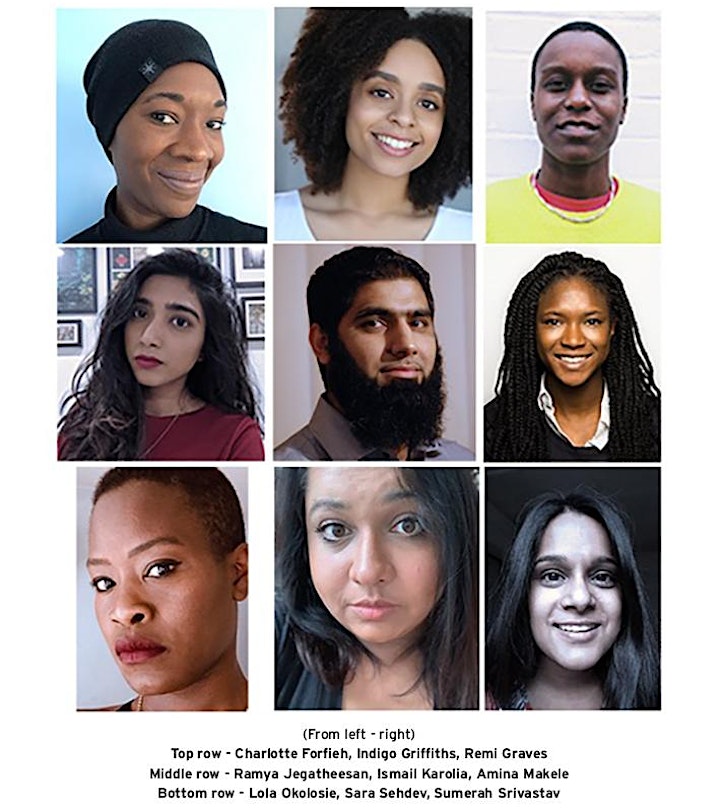 The author panel includes:
BOBBY NAYYAR is a programme manager, publisher and writer. He started his career in publishing at Faber and Faber, Little, Brown Book Group and founded his own imprint, Limehouse Books. He has also managed Equality in Publishing and Wasafiri Magazine's digital presence. At Spread the Word he works on the London Writers Awards, Life Writing Prize and regular programme of workshops and events. He has written two novels and a collection of poetry.
AMER ANWAR grew up in West London. After leaving college he had a variety of jobs, including warehouse assistant, comic book lettering artist, a driver for emergency doctors and chalet rep in the French Alps. He eventually landed a job as a creative artworker/graphic designer and spent a decade and a half producing artwork, mainly for the home entertainment industry. He holds an MA in Creative Writing from Birkbeck, University of London and is a winner of the Crime Writers' Association Debut Dagger Award. He's written two books: Brothers in Blood and Stone Cold Trouble.
DOROTHY KOOMSON is an award-winning, global bestselling author whose novels have been translated into more than 30 languages with sales that exceed 2 million copies in the UK alone. Dorothy's books are powerful, thought-provoking and compelling 'emotional thrillers' where moral dilemmas are central and where the complex emotions of family and friendships are explored. Her third book, My Best Friend's Girl, was selected for the Richard & Judy Summer Reads of 2006, and her novels The Ice Cream Girls and The Rose Petal Beach were both shortlisted for the British Book Awards in 2010 and 2013, respectively.
ELIZABETH OKOH is a British-Nigerian writer, content creator and photographer. She holds a degree in Psychology and Sociology from the University of Sussex. Her work has been published in various online and print magazines, as well as curated at exhibitions in London and Athens. Her work is inspired by social justice, culture, immigration and living in the diaspora.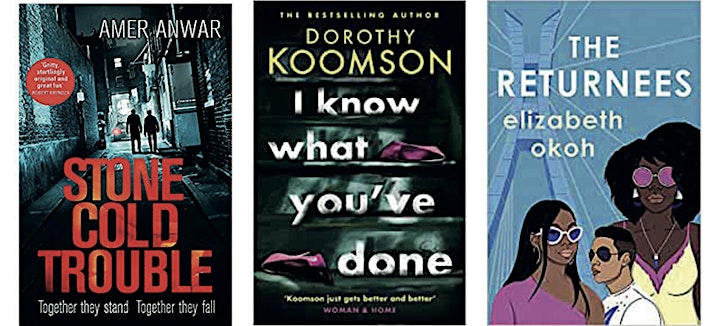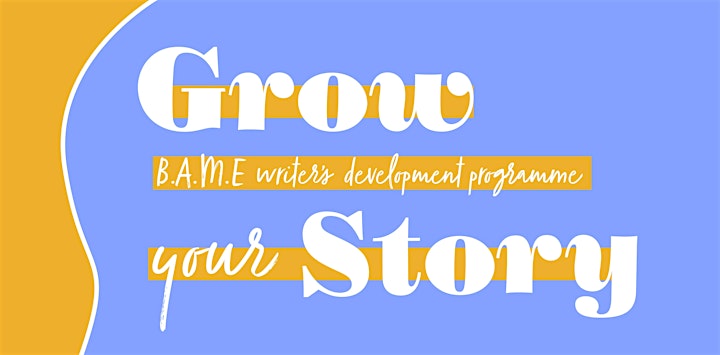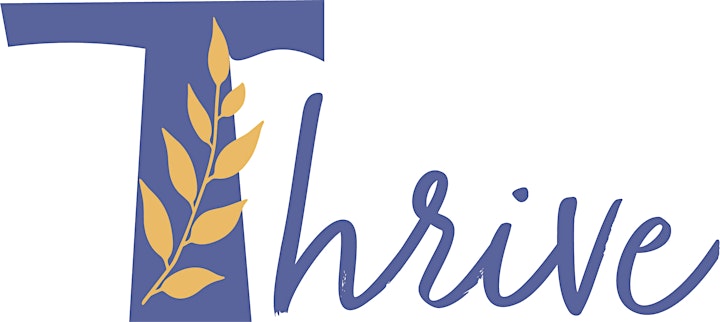 About THRIVE
THRIVE is Hachette's Black, Asian and Minority Ethnic Employee Network. We are an inclusive network open to all employees of Hachette UK. We aim to build people up (by widening the representation of BAME employees and authors at Hachette), bring people together, and build cultural awareness. By empowering discussion at Hachette, we aim to inform decision-making and enrich our publishing.
Follow us on Twitter to see what we're getting up to! @THRIVEhachette
About Hachette UK
Our mission at Hachette UK is to make it easy for all people, everywhere to access new worlds of learning, entertainment and opportunity.
We publish thousands of new books across the group every year and our authors include Dorothy Koomson, Andrea Levy, Nelson Mandela, Maya Angelou, Paul Mendez, Roxane Gay, Mike Gayle, Colson Whitehead, Dean Atta, Candice Carty-Williams and Brit Bennett.
About Spread the Word
Spread the Word is London's writer development agency and a National Portfolio client of Arts Council England. It is funded to help London's writers make their mark on the page, the screen and in the world and build strategic partnerships to foster a literature ecology which reflects the cultural diversity of contemporary Britain. Spread the Word has a national and international reputation for initiating change-making research and developing programmes for writers that have equity and social justice at their heart. In 2015 it launched, Writing the Future: Black and Asian Writers and Publishers in the UK Market Place. In 2020 it launched Rethinking 'Diversity' in Publishing Dr Anamik Saha and Dr Sandra van Lente, Goldsmiths, University of London, in partnership with The Bookseller and Words of Colour.