Description
One highly focused, action packed day learning new skills that will enable YOU, YOUR BUSINESS and YOUR TEAM to thrive and build a strong mental health strategy for your workplace.
In just ONE day you'll learn:
Simple steps that you can implement immediately into your business to improve mental health and well-being

How to understand the pressure points in your business and ways that you can reduce stress and anxiety for your team

The links between physical and mental well-being and why it's important to have a work/life balance

The real benefits of having positive mental health in your business from business owners who want to share their personal stories

What your legal requirements are as employers when it comes to mental health

The science behind sleep and mental health

What FREE resources are available to support you and your business in the region

What initiatives you can run on world mental health day and beyond
Plus, you'll also get to network, make connections and share ideas with other like-minded businesses from across Yorkshire and ask questions of the panel's and speakers who are leading the way in this area.
Morning Ticket: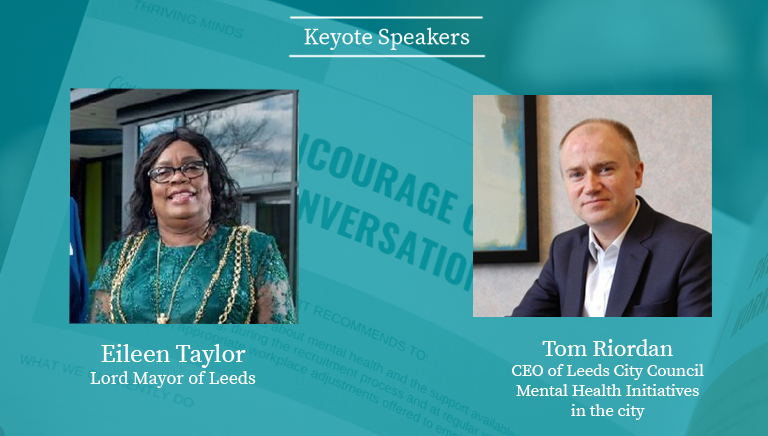 9:00 – Opening by the Lord Mayor, Eileen Taylor
9:15 – Tom Riordan, CEO of Leeds City Council, mental health initiatives in the city
9:30 - Jodie Hill, Introduction to the day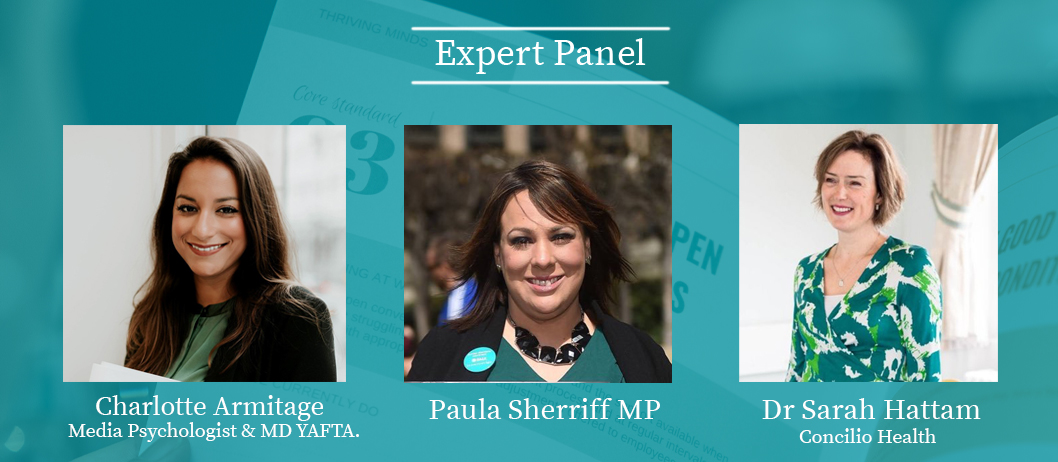 9:45 – Lived Experience, Alecia Louise Emerson-Thomas, Locked on Solutions
10:05 – iCan Thrive - Lived Experience Talk by Richard McCann
10:50 - Break
11:05 – Workshop 1 – Mental Health Strategy, Richard Holmes of Westfield Health
11:05 – Workshop 2 – Between the Sheets: Applying the science of sleep for Mental Health and Performance, Dr Sarah Hattam of Concilio Health.
11:05 – Workshop 3 – Diversity and Inclusion: Embedding Mental Wellbeing into organisational practice, Rosie Clarke, Senior Consultant at Inclusive Employers. [NOW FULL]
11:05 – Workshop 4 – How to avoid 7 pitfalls of being in business and ahcieve your goals faster than you thought possible, Gill Wright, The Mindset Team
12:00 - Lunch - (Available to all day ticket holders only)
Afternoon Ticket: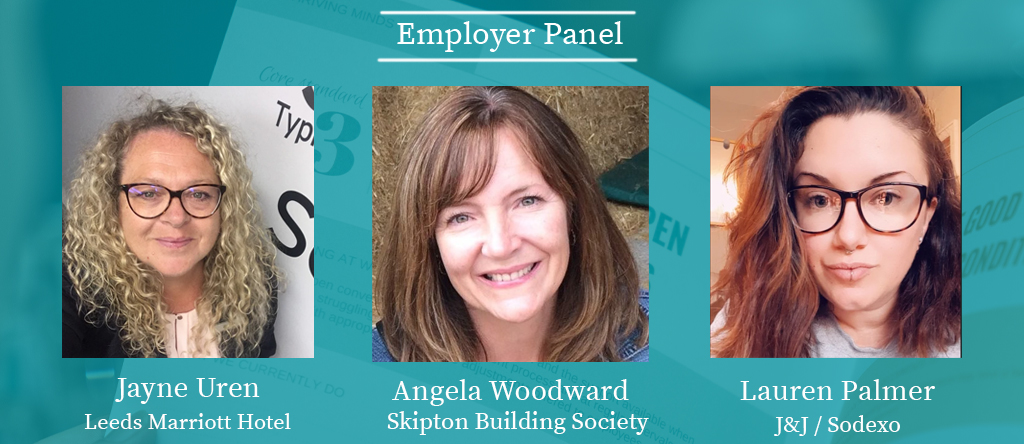 12:45 – Workshop 1 – Mental Health Risk Assesments, Jodie Hill and Harry Bliss of Thrive Wellbeing
12:45 – Workshop 2 – Nutrition for the Mind, Connor Rhodes of Slim Society
12:45 – Workshop 3 – Neurodiversity: Brains in Business, Caroline Turner, Creased Puddle.
12:45 – Workshop 4 – When is Mental Health a Disability/Reasonable Adjustments, Adam Willoughby (Barrister at Broadway House Chambers
13:30 - Expert Panel, Paula Sherriff MP, Jodie Hill - Thrive Law, Dr Sarah Hattam - Concilio Health, Dr Sile McDaid, Team Mental Health
14:30 – Coffee Break
14:40 - Mindful Employer, 10 Steps tool kit – Martha Clowes
14:50 – Employer PANEL – Lauren Palmer from J&J and Sodexo, Angela Woodward from Skipton Building Society, Jayne Uren from Leeds Marriott Hotel, Caroline Pullich from Barclays
15:50 – Lived Experience – Emma Kirke, The Medicinal Kitchen
16:10 – Quiz
16:30 – Business Card Draw (Proceeds going to Leeds Mind)
16:50-17:00 – Round up quiz and results
FAQ's:
1. Do I need to bring anything?
Just yourself! We'll provide pens and workbooks for you to use. If you are social media savvy, bring a device to snap some photos about the event.
2. Is it business clothes?
Smart casual should do it. While this is an opportunity to meet other business owners and grow your network, we'd like you all to feel comfortable so that you'll get the most out of the day.
3. What time should I arrive?
Registration is at 8:30am to make sure no one misses out when the Lord Mayor opens the event at 9:00am. There's a lot to pack in, so please do your best to arrive for 9am to register, meet each other, grab a drink and get settled so we can start on time.
4. Where is it?
Civic Hall, Calverley St, Leeds, LS1 1UR
5. Will there be breaks?
Yes. We'll have break in the morning and 2 in the afternoon as well as an hour for lunch.
6. Is food and drink provided?
Lunch will be provided as well as tea, coffee and water through-out the day.
7. What time will we be finishing?
We're aiming to finish by about 5:30pm.
8. Where can I park?
The Rose Bowl and the Morrisons Woodhouse car park are close to the Civic Hall. There are also disabled parking spots around the venue.