Thriving Schools: A Mindfulness Introduction with Leading International Tra...
Description
Thriving Schools: A Mindfulness Introduction with Leading International Trainer & Author Louise Hayes


Workshop Description:
We are in the midst of a mindfulness revolution. The last two decades of research has shown that mindfulness is beneficial to nearly every aspect of human functioning and now we hear about it everywhere. Research, mostly undertaken with adults, has shown such convincing benefits of mindfulness that many educators are rushing to bring mindfulness interventions into schools.
This brief talk will present mindfulness inside an evidence informed developmental model of psychological flexibility called DNA-V. We will discuss how to incorporate mindfulness in a developmentally considerate way, how to understand the benefits, and to become aware of the risks. Not all mindfulness requires meditation, and not all children are ready for a meditative mindfulness, but a developmental approach allows mindfulness to be tailored to the level of the student and teacher.
This talk will be an introduction to mindfulness for teaches and students. The work will be founded on our psychological flexibility model for youth – DNA-V as published in our highly acclaimed book, "The Thriving Adolescent".
For more information and to read the first chapters on this approach go to http://thrivingadolescent.com
Who the Workshop is for:
This workshop is appropriate for Teachers and Students, as well as mental health professionals, including Psychologists, Licensed Mental Health Counsellors, Psychiatrists, Social Workers, and Psychiatric Nurse-Practitioners.
Workshop Presenter:
Louise Hayes, PhD - Clinical Psychologist, MAPS, Senior Fellow The University of Melbourne, Fellow ACBS
Louise is a world expert in psychological wellbeing for young people. She teaches mindfulness based well-being with young people in schools and clinical settings. She is a best selling author, international speaker, active philanthropist, clinical psychologist, a senior fellow with The University of Melbourne, a peer reviewed Acceptance and Commitment Therapy/Training (ACT) trainer, She is the co-author of the best selling book, Get Out of Your Mind and Into your Life for Teenagers: A Guide to Living an Extraordinary Life, and the newly released book, The Thriving Adolescent: Using Acceptance and Commitment Therapy and Positive Psychology to Help Teens Manage Emotions, Achieve Goals, and Build Connection. For more information on Louise go to – www.louishayes.com.au or www.thrivingadolescent.com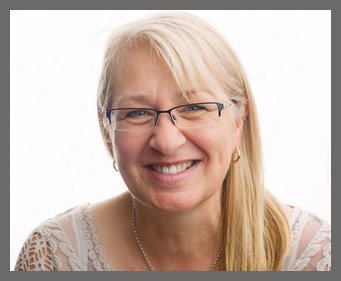 Location and Date:
Saturday 25th and Sunday 26th of November, 9:30am - 5:15pm, at the Psychological Society of Ireland HQ, Grantham House, Grantham St., Dublin 8, D08 W8HD


Other Details:
We will provide complimentary tea/herbal teas/coffee and some nibbly fruit on the day! Lunch can be brought or bought at the many cafes/shops/restaurants nearby.
Date and Time
Location
Psychological Society of Ireland Headquarters
2nd Floor, Grantham House
Grantham Street
D08 W8HD
Ireland