Thriving with Homeopathy for Birthing Live – A Practical Guide for Midwives...
Description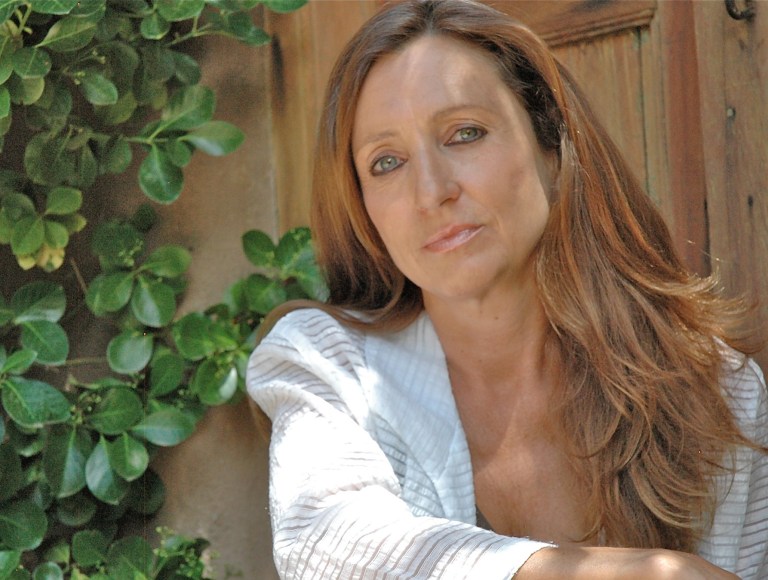 Presented by Dr. Angelika Maria Koch (DNM LCH HNHIr), the comprehensive on-line course Thriving With Homeopathy For Birthing Life, facilitates the student and present and future midwives, doulas, childbirth educators, nurses as well as mothers and mothers-to-be with an in-depth understanding of homeopathy in the field of midwifery, its philosophy, and practical application. Next to the main subject homeopathy, the student also will be able to use valuable information regarding effective herbal formulas applicable during the time of birthing life.
The course offers an in-depth understanding of a Basic Childbirth Kit with its content of 18 remedies as well as added homeopathic remedies indicated during pregnancy, birth & postpartum period.
The course curriculum aims to inspire midwives, doulas, childbirth educators and nurses, women and men of all nationalities and socioeconomic backgrounds to take back to their own communities' useful natural tools regarding maternal care, which not only benefit their current and future clients, but also future generations to come.
The course consists of 450 pages, more than 45 hours of study material and is presented with 14week sessions (plus an added introduction week) and final research paper.
WEEK 1
Introduction to this Course
PART ONE
PHILOSOPHY
WEEK 2
The History of Homeopathy; Hippocrates; Paracelsus; Samuel Christian Hahnemann; The First
Proving; The Development of Homeopathy; The Minimum Dose; The Organon; The Influence of
Dr. Constantine Hering & Dr. James Tyler Kent; Homeopathy in the 20th Century and Today.
Remedies: Arnica montana, Bellis perennis, Calendula officinalis
WEEK 3
Principles and Concepts: Law of Similar; Vital Force; Totality of Symptoms;
Proving; Materia Medica; Repertory; Potentization; Single Medicine; Whole Person; Constitution
& Susceptibility; The Difference between Allopathy & Homeopathy.
Remedies: Aconite napellus, Belladonna, Hypericum perforatum
WEEK 4
Guidelines for using Homeopathic Acute Remedies at Home; How To Take and
Store Remedies; The Homeopathic Aggravation; Dosage Chart; Repetition of the Dose and What
to Expect; Fever; Myths & Misapprehensions.
Remedies: Caulophyllum thalictroides, Cimicifuga racemose
WEEK 5
The Art of Casetaking; How to Take a Case; Observation Checklist; Constitutional Types.
Remedies: Pulsatilla nigricans, Sepia officinalis
WEEK 6
The Individual Signature of Disease
Remedies: Staphysagria, Cantharis vesicatoria
PART TWO
PREGNANCY
WEEK 7
General Thoughts about Pregnancy; Pregnancy & Health; Nutrition; Exercise; Intimacy in
Pregnancy; Preparing for Birth; Prenatal Visits &Tests.
Remedies: Kali carbonicum, Kali phosphoricum; Magnesia phosphorica
WEEK 8

FIRST TRIMESTER
Miscarriage & Infertility; Abortion; Nausea & Vomiting; Anemia & Malnutrition; Cystitis.
Remedies: Sulphur, Arsenicum album, Phosphorus
WEEK 9
SECOND TRIMESTER
Vaginitis & Yeast Infection; Genital Herpes; Digestive & Bowel Ailments; Constipation; Diarrhea;
Heartburn; Pelvic Pain, Cramps & Backache; Braxton Hicks Contractions; Exhaustion; Edema; Skin
Complaints; Teeth & Gum Problems; Hair & Nail Problems; Loss of Libido; Nosebleeds.
Remedies: Hepar sulphuris calcareum, Mercurius solubilis, Silicea
WEEK 10
THIRD TRIMESTER
Arthritis, Neuralgia & Rheumatism; Carpal Tunnel Syndrome; Hemorrhoids; Varicose Veins of
Legs & Vulva; Abnormal Presentation – Breech; Hypertension & Toxemia of Pregnancy –
(Eclampsia & Preeclampsia); Emotions.
Remedies: Ignatia amara, Natrum muriaticum, Bryonia alba, Hamamelis virginiana
PART THREE
BIRTHING LIFE
WEEK 11
THE STAGES OF LABOR
Pre-Labor; Labor/First Stage; Transition; Birth/Second Stage; Afterbirth/Third Stage;
Pain Relief in Labor; Medical Interventions in Labor; Useful Homeopathic Remedies for Labor &
Birth; Useful Herbs for Labor, Birth & Postpartum.
Remedies: Chamomilla, Gelsemium sempervirens, Antimonium tartaricum, Ipecacuanha
WEEK 12
BIRTHING LIFE – FIRST STAGE
Premature Labor & "False" Labor; Late Onset & Postmaturity; First Stage – Prolonged, Difficult, or Dysfunctional Labor; Back Labor & Posterior Position of the
Baby.
Remedies: Lycopodium clavatum, Carbo vegetabilis
WEEK 13
SECOND & THIRD STAGE
Preparation for Delivery; Resuscitation and Care of the Newborn;
Third Stage – Placental Stage; Retained Placenta; Preventing & Healing A Perineal Tear or
Episiotomy; Healing From a Difficult Delivery or Caesarean Section.
Remedies: Sabina cacumina, Secale cornutum, Pyrogenium
PART FOUR
POSTPARTUM PERIOD
WEEK 14
POSTPARTUM CARE
Postnatal Kit for the Mother; The Baby Has Been Born…; Prolapse; Phlebitis; Urinary Difficulties
– Incontinence; Retention of Urine; Postpartum Bleeding; Postpartum Infections; Insomnia;
Loss of Libido; Hair falling Out; Emotional Distress – Postpartum Blues; Exhaustion;
Remedies: Rhus-toxicodendron, Phytolacca decandra, Calcarea carbonica
WEEK 15
NURSING & THE NEWBORN
Breastfeeding Myths; Breastfeeding; Breast Infections; Cracked & Sore Nipples; Healthy Milk
Supply; Weaning; Constipation; Detoxification from Drugs taken during or Post Labor; Blocked
Tear Duct; Colic and Milk Intolerance; Circumcision; Inflamed Penis; Inflammation of the Navel;
Hernia; Cradle Cap; Jaundice; Diaper/Nappy Rash; Thrush; Skin Ailments; Sticky
Eye/Conjunctivitis; Constipation; Diarrhea; Rescue Remedy Flower Spritzer.
Remedies: Dioscorea, Colocynthis, Euphrasia officinalis, Chelidonium majus
FINAL RESEARCH PAPER
Testimonials
I could go on and on about the wonderful class and the "magic of homeopathy" but felt it best to real my enthusiasm. Thriving with Homeopathy for Birthing Life is filled with inspiration ~ thought provoking ~ remarkably researched ~ an amazing resource ~ user-friendly. A true labor of love by Dr. Angelika Maria Koch. –L. Mael, USA
I would just like to take a moment to tell you how informing I found your class to be. I feel it will be useful for my future career in the field of psychology. –C. Edwards, USA
I just wanted to stop and say thank you for being such a great instructor. Although this was an online course I truly enjoyed every part of it and I learned a lot. This course will surely help me as I progress through nursing school. –M. Chavez, USA
Organiser of Thriving with Homeopathy for Birthing Live – A Practical Guide for Midwives, Doulas, Childbirth Educators and Nurses
A leading international forum for people engaged in creating a new worldview for the 21st century. The Network brings together scientists, doctors, psychologists, engineers, philosophers, complementary practitioners and other professionals. It was founded in 1973 and has Members in more than thirty countries.