Description
A series of monthly conversations that encourage us to engage with important issues that impact on all our lives. In an informal, relaxed atmosphere, we discuss and debate with influential figures in fields such as politics, social justice and human rights. Conversations are facilitated by the Revd Rose Hudson-Wilkin,
Priest-in-charge at St Mary-at-Hill and Chaplain to the Speaker of the House of Commons.
Our guest on Thursday 1st March is Jonathan Aitken
Topic 'Prison Reform and the Rehabilitation of Offenders'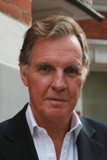 Jonathan Aitken is a former Member of Parliament, Cabinet Minister and Prisoner.

He is the author of 17 books including award-winning biographies of President Richard Nixon, Prime Minister Margaret Thatcher, and Devotional titles such as Psalms for People Under Pressure.
He is a trustee or office holder of 11 criminal justice charities. He speaks and writes frequently on prison reform and offender rehabilitation topics.
Evensong sung by Seraphim, the St Mary-at-Hill Choir is at 6pm, followed by Conversation at 6.30pm.
We finish with a glass of wine at 7.30pm.