Description
Thursday Conversations
4th May 2017 6pm-7.30pm

Levi Roots

'How to Slay Your Dragons'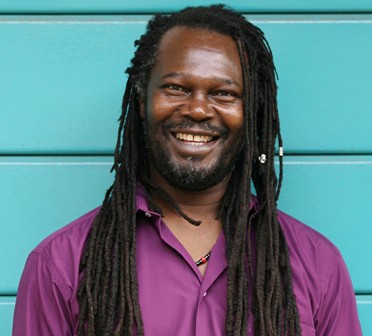 A series of monthly conversations that encourage us to engage with important issues that impact on all our lives. In an informal, relaxed atmosphere, we discuss and debate with influential figures in fields such as politics, law, social justice and human rights.
Conversations are facilitated by the Revd Rose Hudson-Wilkin, Priest-in-Charge at St Mary-at-Hill Church and Chaplain to the Speaker of the House of Commons.

Our guest in May is Levi Roots.
Levi Roots has a rich pedigree in music. He was nominated for a MOBO award in 1998 for his 'Free Your Mind album. He sang 'Happy Birthday' to Nelson Mandela when the South African icon visited Brixton and used to play football with Bob Marley every Sunday in Battersea Park. Levi's album "Red Hot" was launched in Autumn 2009 by his own label, Sound Box Media and his new album, Rise Above is out now.
Although his first love was always music, and Reggae his passion, he shot to fame on BBC2's Dragon's Den in 2007 as a charismatic sauce-man and entrepreneur when defying the odds with his spirited Reggae Reggae Sauce song, he charmed dragons Peter Jones and Richard Farleigh into investment in his tangy homemade Reggae Reggae Sauce. With a speedy launch at Sainsbury's only a few weeks later, the sauce flew off the shelves, outselling even Heinz Tomato Ketchup and it's been a whirlwind ever since.
As well as his wide range of products, Levi has released a 6 cookbooks and a business book. The Levi Roots brand continues to blaze a trail while Levi's warm and infectious ethos of Caribbean Sunshine continues to put music into food, and life everywhere across the nation.
Choral Evensong is at 6.00pm, sung by Seraphim the St Mary-at-Hill Choir,
followed by Thursday Conversation at 6.30pm
Come along, enjoy a glass of wine and join in the conversation.
Free Admission - Donations welcome