Description
A series of monthly conversations that encourage us to engage with important issues that impact on all our lives. In an informal, relaxed atmosphere, we discuss and debate with influential figures in fields such as politics, social justice and human rights. Conversations are facilitated by the Revd Rose Hudson-Wilkin, Priest-in-charge at St Mary-at-Hill and Chaplain to the Speaker of the House of Commons.
Our guest on Thursday June 7th is Lord Hogan-Howe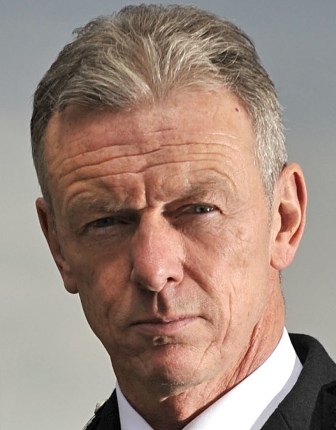 Lord Hogan-Howe was the most senior policeman in the UK. He led an organisation of nearly 50,000 people with a budget of £3.6 billion. He was directly accountable to the Home Secretary, supervised by parliamentary committees and had national responsibilities, which included leading counter terrorism policing throughout the UK and protecting the Royal Family and senior members of the
government both at home and abroad.
Lord Hogan-Howe's career has been characterised by high achievement, having successfully delivered numerous strategic objectives and efficiency improvements while holding weighty appointments with substantial
responsibility. He has a wealth of expertise in creating cultural change, developing and implementing new
strategies to transform corporate identities and objectives. He has a proven track record of creating excellent
operational performance and human resource management, working with government, media and inter-agency communication.
He is a successful relationship builder, having collaborated closely with organisations in the UK, including MI5, MI6 and GCHQ, as well as with foreign policing and security organisations around the world. He has successfully
delivered policing for many high profile national and international events such as the 2012 London Olympics,
Premier League and international football fixtures, the Queen's Diamond Jubilee celebrations, and the
Grand National.
He has expertise in traditional and cyber security, as well as deep understanding and practical experience of counter terrorism and government policy, including major national and international security exercises.
He has strong connections with the Middle East and across Europe, in particular Switzerland, as well as in the United States, Australia and New Zealand.
Evensong sung by Seraphim, the St Mary-at-Hill Choir is at 6pm,
followed by Conversation at 6.30pm.
We finish with a glass of wine at 7.30pm.