Description
A series of monthly conversations that encourage us to engage with important issues that impact on all our lives. In an informal, relaxed atmosphere, we discuss and debate with influential figures in fields such as politics, law, social justice and human rights.
Conversations are facilitated by the Revd Rose Hudson-Wilkin, Priest-in-Charge at
St Mary-at-Hill Church and Chaplain to the Speaker of the House of Commons.

Our guest in October is Neville Lawrence OBE
Topic: 'How You Cope With Atrocity'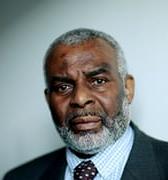 Neville Lawrence, OBE is the father of Stephen Lawrence who was murdered by racists in London in April 1993. He is now a strong anti-racist campaigner who works hard to highlight the scourge of hate crime and how it damages individuals and communities. He helps to explain the reasons why we should never relent in our fight against those who want to destroy our communities through hate, visiting schools
colleges and universities.
He is also an advocate for marginalised and voiceless communities who
struggle to access and be heard by law enforcement agencies, a champion for promoting community engagement and inclusion among young people and works tirelessly to promote integration.
He championed and supported legislation change to empower communities to secure justice.
Neville works to advise law enforcement agencies to deliver appropriate and sensitive services to black Asian and minority ethnic communities. He also talks to families who become victims of racist murders or unexplained deaths if requested to do so by the families or their relatives.
He works with theatre companies to use drama to illustrate the challenges of gangs drugs guns and violence against young people.
Neville was awarded an Order of the British Empire (OBE) for Services to Community Relation in 2002.