Description
A series of monthly conversations that encourage us to engage with important issues that impact on all our lives. In an informal, relaxed atmosphere, we discuss and debate with influential figures in fields such as politics, social justice and human rights. Conversations are facilitated by the Revd Rose Hudson-Wilkin,
Priest-in-charge at St Mary-at-Hill and Chaplain to the Speaker of the House of Commons.
Our guest on Thursday 3rd May is Wilfred Emmanuel-Jones (The Black Farmer)
His topic: 'Jeopardy and the Risk of Playing it Safe'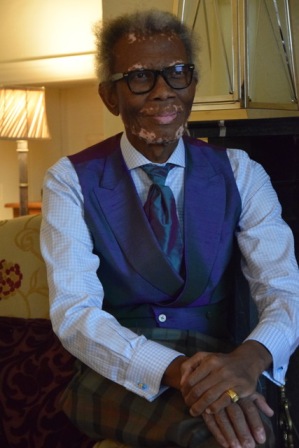 Born in Jamaica, raised in inner-city Birmingham, Wilfred is a classic entrepreneur and founder of one of the most successful food brand launches in recent times: The Black Farmer. He has vision, passion, enthusiasm, determination, and the ability to inspire and motivate others. He never accepts the status quo; never takes no for an answer; never shies away from hard work. He has overcome Leukemia and a stem cell transplant, and in 2018 launches his new book Jeopardy and the Risk of Playing it Safe.
Flavours without Frontiers – the promise offered by his products also goes some way to sum up his personality. He will not be confined by race, convention or tradition. Wilfred has the 'anything is possible' attitude to everything he approaches. He is a business mentor and regularly gives motivational talks to young entrepreneurs.
Evensong sung by Seraphim, the St Mary-at-Hill Choir is at 6pm, followed by Conversation at 6.30pm.
We finish with a glass of wine at 7.30pm.