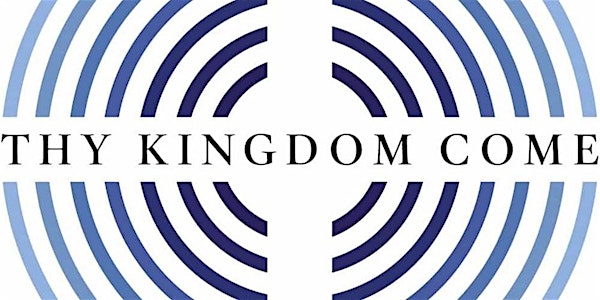 Thy Kingdom Come: Praying for Mission. National 'Inspire and Equip' Event
Event Information
Location
Littleover Methodist Church
Constable Drive
Derby
DE23 6EP
United Kingdom
Thy Kingdom Come Launch Workshop for 2020
About this event
Thy Kingdom Come is a global prayer movement inviting Christians to pray between Ascension and Pentecost for more people to come to know Jesus Christ.
What started in 2016 as an invitation from the Archbishops of Canterbury and York to the Church of England has grown into an international and ecumenical call to prayer.
Hosted jointly by the Nottingham and Derby District of the Methodist Church and Derby Diocese within the Church of England, this launch workshop shows you the resources and information for this year's event -21st to 31st May 2020 - and describes how you and your church can get involved.
Attendees will have the opportunity to hear first-hand from the national Thy Kingdom Come team about the wonderful work God has done, and is doing, and how individuals, families and churches can get involved this year and the wide range of resources available to help.
These sessions are open to all, but booking is essential.
Date and time
Location
Littleover Methodist Church
Constable Drive
Derby
DE23 6EP
United Kingdom