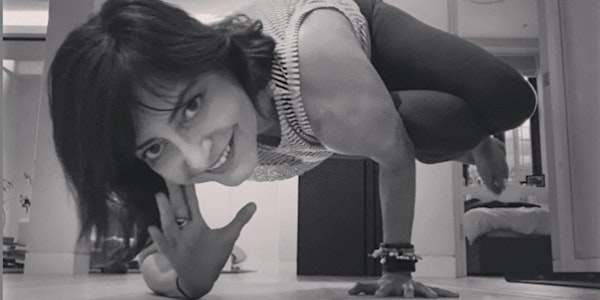 Thyroid Awareness Week, Special Self Care Session
Description
Self Care is a subject many thyroid patients who have attended past events we've organised have asked us to cover and we feel it is particularly relevant for all of us during the Covid-19 pandemic.
This session will be led by Michelle Varchione. Michelle has hypothyroidism and is a yoga teacher. The session will include an opportunity to join in some simple chair based exercises but there will be nothing physically challenging.
Michelle believes passionately in the importance of movement and practicing kindness in order to help care for ourselves. You can read her story on our website here - how practicing self care and keeping exercising has helped her restore her wellbeing despite having a difficult time with her thyroid condition.
Michelle will give a short presentation and demonstration of some very simple chair based exercises which you can join in with if you'd like to.
There will also be plenty of time for group chat.. Everyone is invited to join the conversation and you may wish to share your own self care tips with the group, or share ideas for helpig to raise awareness of thyroid disease, as it's International Thyroid Awareness Week until 31st May!
Our meetings are for anyone affected by thyroid disease. Friends, family and interested professionals are always welcome.
There will be a 5 minute comfort break at midday.
Dial in details will be emailed to you three times: 2 days, 2 hours and 10 minutes before the start.
Please Note
Self care doesn't mean self medication, it is about ways of nurturing and caring for ourselves to live as well as we can.
Even though we may have a chronic illness we can often feel much better when we actively take good care of ourselves and there are lots of different ways that we can do this, from practicing mindfulness, meditation, gentle exercise, allowing ourselves to rest when we need to, listening to our bodies, spending time with friends (adhering to social distancing rules at the moment of course), doing arts, crafts or another hobby, to just the way that we talk to ourselves.
Everyone is different of course and when we are ill we also need to be able to rely on the good advice of our doctors and to follow their medical advice. When we are not satisfied with our doctor's advice we need to know how to advocate for ourselves effectively, to be well informed and to be able to navigate the healthcare system in order to get the care we need. Sometimes that can mean changing GP, getting a specialist referral. or working to help inform our doctors. We never give medical advice at any of our meetings. We ask everyone to abide by our simple ground rules to ensure we have a safe and mutually supportive session.
This event is made possible thanks to support from National Lottery Awards for All