A panel discussion with Tibetan Environmentalists on the environmental crisis in Asia and the role of Tibet and China.
About this event
The Centre for the Study of Democracy (CSD), within the School of Social Sciences, has researched themes focusing on post-colonial politics, development and emerging powers. There is an explicit focus on engagement with communities and impacting upon public debates around contentious themes. The climate crisis is an area of major concern for us, and it becomes pertinent to focus on one of the largest industrial countries in the world – China and study the implications of their actions, focusing specifically on Tibet and generally on Asia.
Tibet is the world's highest plateau with many glaciers that act as the originating point for large rivers in Asia. Additionally, the region has a fragile ecosystem that needs to be preserved and best knowledge of how to do this lies with the indigenous community – Tibetans. However, under the Chinese state, Tibetans are oppressed, their knowledges dismissed with little to no say over their natural resources which are being aggressively exploited for China's narrative of development and progress. This panel brings Tibetan environmentalists in conversation to shed light on the escalating climate crisis in Asia and the centrality of the Tibetan region in this.
This is also a rare opportunity for students, scholars and guests to interact with Tibetan attendees of the COP26 UN Climate Summit happening in Glasgow and learn about the climate crisis from a non-European perspective and be exposed to challenges facing indigenous communities in Asia. The panel will be chaired by Professor Dibyesh Anand, Head of School of Social Sciences and will be followed by a Q &A round with the audience.
About the Speakers:
Dr. Lobsang Yangtso
Ms. Lobsang Yangtso was born in Tibet and completed her Bachelors in English Literature and Masters in International Studies from Stella Maris College, Chennai. She joined the Jawaharlal Nehru University for M.Phil in Chinese Studies, Centre for East Asian Studies and completed her PhD and her thesis titled "China's Environmental Security Policies in Tibet: Implications to India, 2001-2013" from the same department. Currently, she works as a Research and Campaign Assistant to International Tibet Network. Her research interests are climate change, China's Tibet Policy, China's environmental policies towards Tibet, China and Tibet relations.
Tenzin Choekyi
Tenzin Choekyi is Senior Researcher at Tibet Watch, where she monitors and researches human rights and policy changes inside Tibet. As a graduate of Environmental science and policy, she worked as Advocacy Associate for International Campaigns for Tibet in presenting her findings about the controversial nomination of a Tibetan area as UNESCO world heritage. She also works as a Tibetan-French interpreter.
Dechen Palmo
Dechen Palmo is a research fellow at the Environment and Development Desk of the Tibet Policy Institute, Dharamshala. She researches Tibet's Trans-Boundary Rivers focusing mainly on the Mekong and the Brahmaputra rivers. Dechen also writes on the damming crisis and China's strategic interests in the rivers. She pursued her Masters in International Studies from Stella Maris College, University of Madras, and M.Phil. in International Relations from the University of Madras. She has also submitted her Ph.D. thesis titled "China's National Interests on Transboundary Water Resources: A Comparative Study of the Brahmaputra and the Mekong River". She has also written and published widely on environmental issues in Tibet caused by the developmental projects of the Chinese government.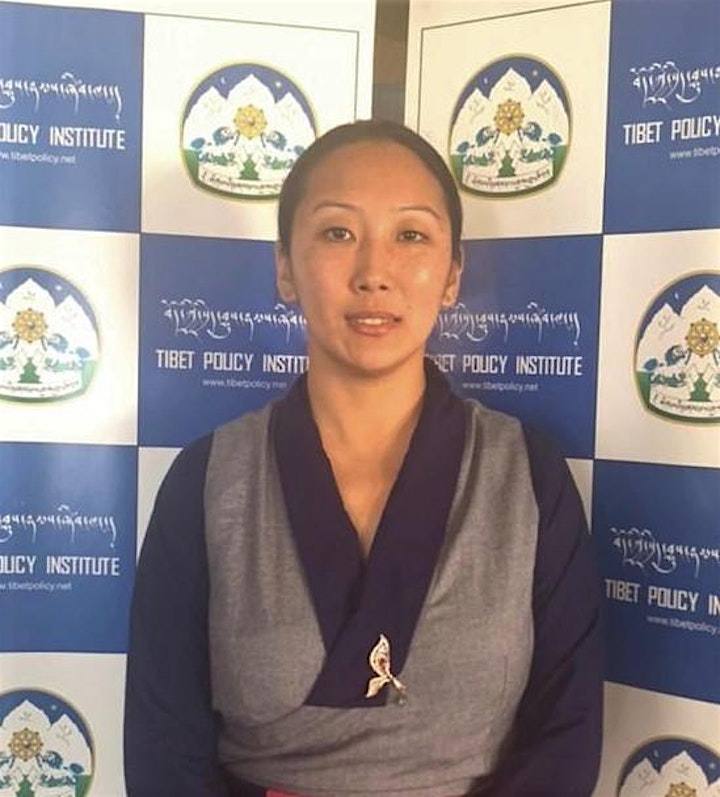 Please note, guests are welcome but it is mandatory to register. All guests will be required to wear masks on campus in keeping with covid protocols unless exempt. We request you to kindly take a rapid test if possible for everyone's safety. In case, you or people around you have been unwell we would request you to kindly watch the recorded version that will be available online.
Thank you!
Organiser of Tibet, China and the Environmental Crises in Asia