Evenementdetails
Locatie
Makers Unite
48 H.J.E. Wenckebachweg
1096 AN Amsterdam
Netherlands
Beschrijving van het evenement
Celebrating a year of newcomer-lead creativity, professional development, and exciting entrepreneurial strides!
Over dit evenement
✣ Looking to build your team with unique and international creative talent?
✣ Curious about how Makers Unite empowers newcomers with refugee backgrounds towards creative employment?
✣ Seeking inspiration from from an inclusive and diverse creative agency?
Following the 6-week Creative Lab, the Pitch & Network Event is an opportunity for participants, most of whom are newcomers with refugee backgrounds, to put into practice the skills they have learnt during the programme.
The event is equally a recognition of their journey so far, as much as it is a celebration of their future ahead as they move forward into the Dutch creative industry. Expect an evening full of inspiring and deeply personal presentations, fruitful one-on-one conversations and connections with the extended Makers Unite community.
We will also use this opportunity to reflect on our year as a whole and celebrate the successes of the core team of Makers Unite.
You are most welcome to join us in celebrating the power of creativity!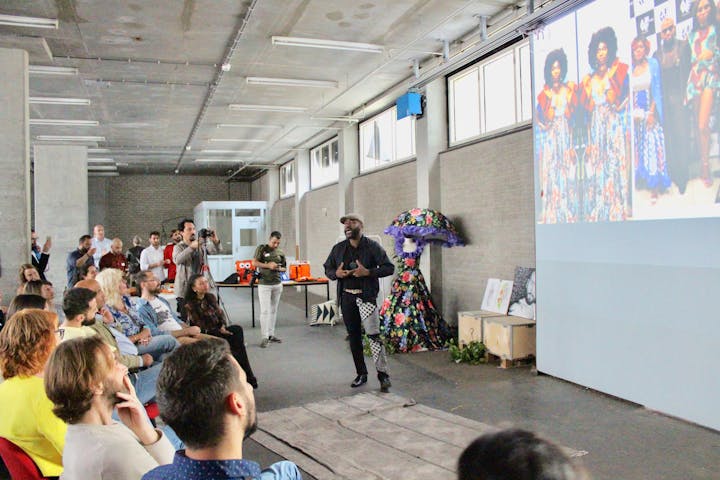 Datum en tijd
Locatie
Makers Unite
48 H.J.E. Wenckebachweg
1096 AN Amsterdam
Netherlands