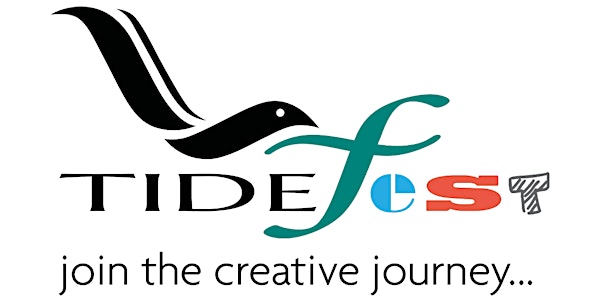 TIDEfest: Elif Shafak in Conversation with Nandini Das
Speakers: Elif Shafak and Nandini Das
About this event
Elif Shafak, TIDE's visiting writer for 2020-1, is an award-winning British-Turkish novelist and human rights advocate, whose previous novel 10 Minutes 38 Seconds in this Strange World was shortlisted for the Booker Prize in 2019. Her work has been translated in 54 languages, and her latest novel, The Island of Missing Trees, is forthcoming in August 2021. Join Elif in conversation with TIDE's project director, Nandini Das, for a reading from The Island of Missing Trees and a discussion of Elif's collaborative work with the project.
Speakers:
Elif Shafak (Twitter @Elif_Safak, Instagram @shafakelif) is an award-winning British-Turkish novelist and human rights advocate. She holds a PhD in political science and has taught at various universities in Turkey, the US and the UK. She has published 18 books, 11 of which are novels, and her work has been translated into 54 languages.
Nandini Das (@rentravailer) is a literary and cultural historian, and Professor of Early Modern Literature and Culture at the University of Oxford as well as the director of the TIDE project. As one of BBC Radio 3's New Generation Thinkers, Nandini has written and presented programmes on television and radio on Renaissance cabinets of curiosity, Shakespeare, Renaissance travel and histories of immigration, and the literature and popular culture of sixteenth and seventeenth century England.
Following our 'On Belonging' conference (27-30 July), the TIDE project (Travel, Transculturality and Identity in England, 1550–1700) is delighted to announce TIDEfest, a free online literary festival to be held the weekend of 31 July & 1 August. Over these two days, TIDEfest will bring together all five of the project's visiting writers, as well as a number of scholars, teachers, and artists.
TIDEfest is a celebration of the project's 5-year engagement with creative practitioners since its inception in 2016, and will bring together people invested and interested in teaching, migration, curation, and collaboration. The festival is completely free and welcome to all. For any queries, please contact the TIDE project on Twitter (@ERC_TIDE), or by email (tide@ell.ox.ac.uk), and follow the festival on Twitter with #OnBelonging and #TideFest!
TIDEfest is free to attend, although attendees are warmly encouraged to donate to the Society of Renaissance Studies. The SRS supports scholarly activity at all stages by providing annual postdoctoral fellowships, conference support, public engagement awards, doctoral scholarships and support for students at MA level. For more information and to donate, please visit https://www.rensoc.org.uk/donate-to-the-srs/.
For more information on TIDE, visit http://www.tideproject.uk/ . TIDE is based at the University of Oxford, and has received funding from the European Research Council (ERC) under the European Union's Horizon 2020 research and innovation programme (grant agreement No 681884).