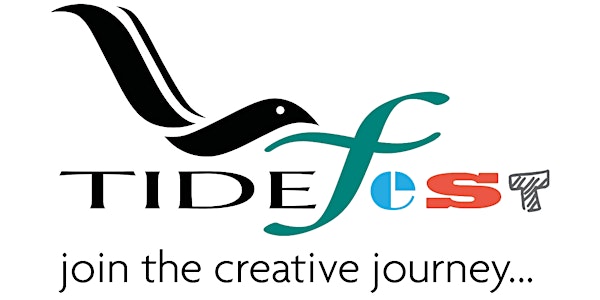 TIDEfest: Globes, Networks, & the Early Modern World
Speakers: Loraine Rutt, Lauren Working, Emily Stevenson
About this event
Join TIDE researchers Lauren Working and Emily Stevenson in conversation with the artist Loraine Rutt on globe-making, literary networks, and luxury goods in Tudor and Stuart London. Loraine's current work as The Little Globe Co recreates modern pocket globes for collectors, with inspirations as diverse as moon landings, constellations, and ocean currents. This TIDEfest event will explore TIDE and Loraine's forthcoming exhibition at the Middle Temple Library in London, sharing some of the research behind the exhibition and showcasing Loraine's exquisite craftsmanship.
Speakers:
Artist and cartographer Loraine Rutt (@LoraineRutt) has been making maps from clay for over 30 years. Travel and maps have remained her primary influence, varying in scale from large architectural ceramics to porcelain miniatures. She has returned to making globes time and again, creating pocket globes for modern collectors with The Little Globe Co. She is creating a series of artworks based on TIDE research for a forthcoming exhibition, 'From Middle Temple to Manoa', at the Middle Temple in London.
Emily Stevenson (@emilylsteve) is a literary scholar working as a postdoctoral researcher with the TIDE project at the University of Oxford. Her doctoral research examined the construction of travel narratives and the textual and social networks which created them. Her current research examines the role of women as mercantile agents.
Lauren Working (@lauren_working) is a historian and literary scholar on the TIDE project at the University of Oxford. She has published articles on topics including global intoxicants, colonial archaeology, female agents, and the imperial imaginary in wit poetry. Her first book, The Making of an Imperial Polity: Civility and America in the Jacobean Metropolis (2020), explores how English colonialism in the Americas transformed taste and politics in early Stuart London. She is a 2021 BBC/AHRC New Generation Thinker.
Following our 'On Belonging' conference (27-30 July), the TIDE project (Travel, Transculturality and Identity in England, 1550–1700) is delighted to announce TIDEfest, a free online literary festival to be held the weekend of 31 July & 1 August. Over these two days, TIDEfest will bring together all five of the project's visiting writers, as well as a number of scholars, teachers, and artists.
TIDEfest is a celebration of the project's 5-year engagement with creative practitioners since its inception in 2016, and will bring together people invested and interested in teaching, migration, curation, and collaboration. The festival is completely free and welcome to all. For any queries, please contact the TIDE project on Twitter (@ERC_TIDE), or by email (tide@ell.ox.ac.uk), and follow the festival on Twitter with #OnBelonging and #TideFest!
TIDEfest is free to attend, although attendees are warmly encouraged to donate to the Society of Renaissance Studies. The SRS supports scholarly activity at all stages by providing annual postdoctoral fellowships, conference support, public engagement awards, doctoral scholarships and support for students at MA level. For more information and to donate, please visit https://www.rensoc.org.uk/donate-to-the-srs/.
For more information on TIDE, visit http://www.tideproject.uk/ . TIDE is based at the University of Oxford, and has received funding from the European Research Council (ERC) under the European Union's Horizon 2020 research and innovation programme (grant agreement No 681884).