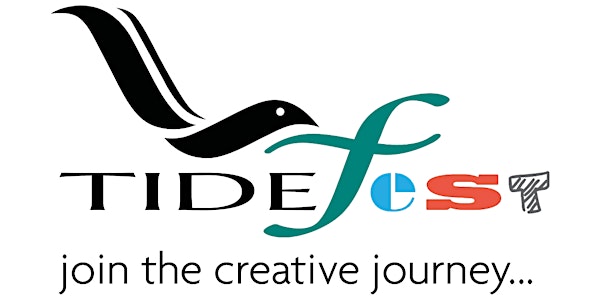 TIDEfest: Preti Taneja in Conversation with Nandini Das
Speakers: Preti Taneja and Nandini Das
About this event
'We that are young / Shall never see so much, nor live so long'. These closing lines of King Lear also provide the title of Preti Taneja's award-winning debut novel, We That Are Young (2017), a translation of Lear as a critique of the legacies of British imperialism and contemporary Hindu fascism in India. Join Preti and Nandini to discuss the current cultural climate their work takes place within, including Preti's recent collaboration with TIDE on TIDE Salon, a ground-breaking, interactive multimedia installation which features new creative work from Taneja and six South Asian-origin sound and spoken word artists, and to travel from the confluences of the early modern world into a more equal future it insists on imagining into being right now.
This event will be streamed on Crowdcast.
Speakers:
Preti Taneja (@PretiTaneja) is a writer and activist. Her novel WE THAT ARE YOUNG (Galley Beggar Press) won the 2018 Desmond Elliott Prize for the UK's best debut of the year, and was listed for awards including the Folio Prize, the Shakti Bhatt First Book Prize (India) Republic of Consciousness Prize (UK), and Europe's premier award for a work of world literature, the Prix Jan Michalski. It was a book of the year in The Guardian, The Sunday Times and The Spectator, and a top 10 Book of the Decade for India's The Hindu newspaper. It has been translated into seven languages and is published in the USA by AA Knopf. Preti teaches Creative Writing at Newcastle University. She is a contributing editor at The White Review, and at the independent press, And Other Stories. Her new book, AFTERMATH, on the language of trauma, terror, prison and abolition will be published in 2021 as part of the Undelivered Lecturers series from Transit Books.
Nandini Das (@rentravailer) is a literary and cultural historian, and Professor of Early Modern Literature and Culture at the University of Oxford as well as the director of the TIDE project. As one of BBC Radio 3's New Generation Thinkers, Nandini has written and presented programmes on television and radio on Renaissance cabinets of curiosity, Shakespeare, Renaissance travel and histories of immigration, and the literature and popular culture of sixteenth and seventeenth century England.
Following our 'On Belonging' conference (27-30 July), the TIDE project (Travel, Transculturality and Identity in England, 1550–1700) is delighted to announce TIDEfest, a free online literary festival to be held the weekend of 31 July & 1 August. Over these two days, TIDEfest will bring together all five of the project's visiting writers, as well as a number of scholars, teachers, and artists.
TIDEfest is a celebration of the project's 5-year engagement with creative practitioners since its inception in 2016, and will bring together people invested and interested in teaching, migration, curation, and collaboration. The festival is completely free and welcome to all. For any queries, please contact the TIDE project on Twitter (@ERC_TIDE), or by email (tide@ell.ox.ac.uk), and follow the festival on Twitter with #OnBelonging and #TideFest!
TIDEfest is free to attend, although attendees are warmly encouraged to donate to the Society of Renaissance Studies. The SRS supports scholarly activity at all stages by providing annual postdoctoral fellowships, conference support, public engagement awards, doctoral scholarships and support for students at MA level. For more information and to donate, please visit https://www.rensoc.org.uk/donate-to-the-srs/.
For more information on TIDE, visit http://www.tideproject.uk/ . TIDE is based at the University of Oxford, and has received funding from the European Research Council (ERC) under the European Union's Horizon 2020 research and innovation programme (grant agreement No 681884).