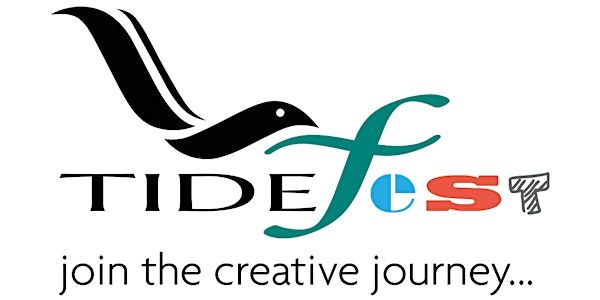 TIDEfest: Teaching Migration, Empire and Belonging in Schools
Speakers: Hannah Cusworth, Wendy Lennon, Nikesh Shukla and Kate Williams
About this event
How can we integrate the history of migration, empire, and belonging in schools? What problems do teachers face when covering these topics, and how can teaching them offer students a fuller understanding of the making of British society? For our opening Saturday event, join secondary school teachers Hannah Cusworth and Wendy Lennon for a roundtable discussion with the writer Nikesh Shukla and public historian Kate Williams. The panel will offer guidance and tips on how to integrate more diverse stories into curricula.
This event will be streamed on Crowdcast.
Speakers:
Nikesh Shukla (@nikeshshukla) is a British author and screenwriter whose work focuses on race, racism, identity, and immigration. He edited the 2016 collection of essays, The Good Immigrant. His debut novel, Coconut Unlimited, was shortlisted for the Costa First Novel Award in 2010. His most recent work is Brown Baby: A Memoir of Race, Family, and Home.
Kate Williams (@KateWilliamsme) is a historian and broadcaster, as well as Professor of Modern History at Reading University. She has presented and contributed to many historical shows on TV, most recently The Stuarts for UKTV and Netflix, and is also the author of six historical books including Rival Queens: the Betrayal of Mary Queen of Scots.
Wendy Lennon (@writerlennon) FEA is a PhD student at the Shakespeare Institute, an English teacher and the Founder and Director of 'Shakespeare, Race & Pedagogy'. She is a member of the British Shakespeare Association's Education Committee, the Early Modern Scholars of Colour steering group and was delighted to accept the nomination as a 2021 Fellow of the English Association. She is also on the Editorial Board of The English Association's journal, English.
Hannah Cusworth (@hannahcusworth) is Head of History at The Charter School East Dulwich. In 2019, she became a TIDE Beacon Fellow. At her current school, she has led the creation of a curriculum that embraces migration stories and the history of empire and race. She has worked as an educational consultant for the BBC, British Film Institute, and Runnymede Trust. In October, Hannah will be starting a PhD (English Heritage/University of Hull), researching mahogany and the enslaved Africans and Miskito people who were central to its production.
Following our 'On Belonging' conference (27-30 July), the TIDE project (Travel, Transculturality and Identity in England, 1550–1700) is delighted to announce TIDEfest, a free online literary festival to be held the weekend of 31 July & 1 August. Over these two days, TIDEfest will bring together all five of the project's visiting writers, as well as a number of scholars, teachers, and artists.
TIDEfest is a celebration of the project's 5-year engagement with creative practitioners since its inception in 2016, and will bring together people invested and interested in teaching, migration, curation, and collaboration. The festival is completely free and welcome to all. For any queries, please contact the TIDE project on Twitter (@ERC_TIDE), or by email (tide@ell.ox.ac.uk), and follow the festival on Twitter with #OnBelonging and #TideFest!
TIDEfest is free to attend, although attendees are warmly encouraged to donate to the Society of Renaissance Studies. The SRS supports scholarly activity at all stages by providing annual postdoctoral fellowships, conference support, public engagement awards, doctoral scholarships and support for students at MA level. For more information and to donate, please visit https://www.rensoc.org.uk/donate-to-the-srs/.
For more information on TIDE, visit http://www.tideproject.uk/ . TIDE is based at the University of Oxford, and has received funding from the European Research Council (ERC) under the European Union's Horizon 2020 research and innovation programme (grant agreement No 681884).