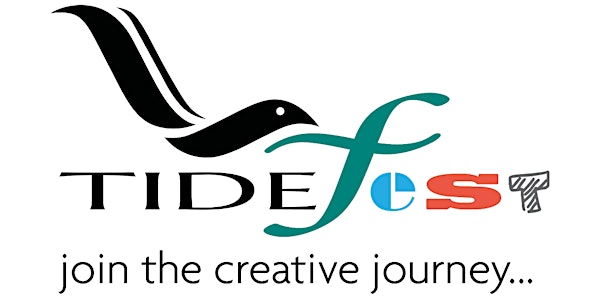 TIDEfest: The Stories We Tell
Speakers: Nikesh Shukla, Yashica Dutt, Tanaïs
About this event
Nikesh Shukla talks to writers Yashica Dutt and Tanaïs about writing memoir, the stories we tell, how to give voice to those in the margins, and how to put your truth on the page.
This event will be streamed on Crowdcast.
Speakers:
Nikesh Shukla (@nikeshshukla) is a British author and screenwriter whose work focuses on race, racism, identity, and immigration. He edited the 2016 collection of essays, The Good Immigrant. His debut novel, Coconut Unlimited, was shortlisted for the Costa First Novel Award in 2010. His most recent work is Brown Baby: A Memoir of Race, Family, and Home (2021).
Tanaïs is the author of the forthcoming In Sensorium (Mariner Books, February 2022), and the novel Bright Lines (2015), a finalist for the Center for Fiction First Novel Prize. They are the founder of TANAÏS, a fragrance, beauty and design studio in New York City.
Yashica Dutt (@YashicaDutt) is a leading anti-caste journalist and the author of Coming Out as Dalit, the winner of India's National Academy of Letters Award (Sahitya Akademi Yuva Puruskar 2020). Her work has been published in The New York Times, The Atlantic and Foreign Policy Magazine.
Following our 'On Belonging' conference (27-30 July), the TIDE project (Travel, Transculturality and Identity in England, 1550–1700) is delighted to announce TIDEfest, a free online literary festival to be held the weekend of 31 July & 1 August. Over these two days, TIDEfest will bring together all five of the project's visiting writers, as well as a number of scholars, teachers, and artists.
TIDEfest is a celebration of the project's 5-year engagement with creative practitioners since its inception in 2016, and will bring together people invested and interested in teaching, migration, curation, and collaboration. The festival is completely free and welcome to all. For any queries, please contact the TIDE project on Twitter (@ERC_TIDE), or by email (tide@ell.ox.ac.uk), and follow the festival on Twitter with #OnBelonging and #TideFest!
TIDEfest is free to attend, although attendees are warmly encouraged to donate to the Society of Renaissance Studies. The SRS supports scholarly activity at all stages by providing annual postdoctoral fellowships, conference support, public engagement awards, doctoral scholarships and support for students at MA level. For more information and to donate, please visit https://www.rensoc.org.uk/donate-to-the-srs/.
For more information on TIDE, visit http://www.tideproject.uk/ . TIDE is based at the University of Oxford, and has received funding from the European Research Council (ERC) under the European Union's Horizon 2020 research and innovation programme (grant agreement No 681884).