Preview showing of our magical 'Tie Dye Nativity' - be taken on a Christmas journey with the help of ART ANGELS REDBROOK and LLANDOGO
About this event
We are thrilled to present ' TIE DYE NATIVITY'
Written and Directed by Mari Hutchinson - Ably supported by parents and children of Redbrook and Llandogo ART ANGELS -
None of this would be possible without the amazing support of Redbrook community - we are indeed a spectacular village community
When you select a TICKET, you are securing ONE BUBBLE - this can include upto 6 people
COVID GUIDELINES FOR SHOWINGS :
There are 4 showing on 23rd December. 3pm, 4pm 5pm and 6pm
Each showing is permitted to a maximum of 6 bubbles per event, max 6 per bubble.
Areas will be clearly marked in the church , we ask that you follow the directional arrows. Hand sanitiser will be available on entrance. The Church will be cleaned between each showing.
Anyone over the age of 18 is expected to wear a mask.
There is no seating available. The film is 22min long if you wish to bring a seat or a cushion for yourself you are most welcome.
We ask that you arrive 5 min before your showtime and avoid congregating outside the church afterwards.
We are so excited to share our production with you; your health and safety is important to us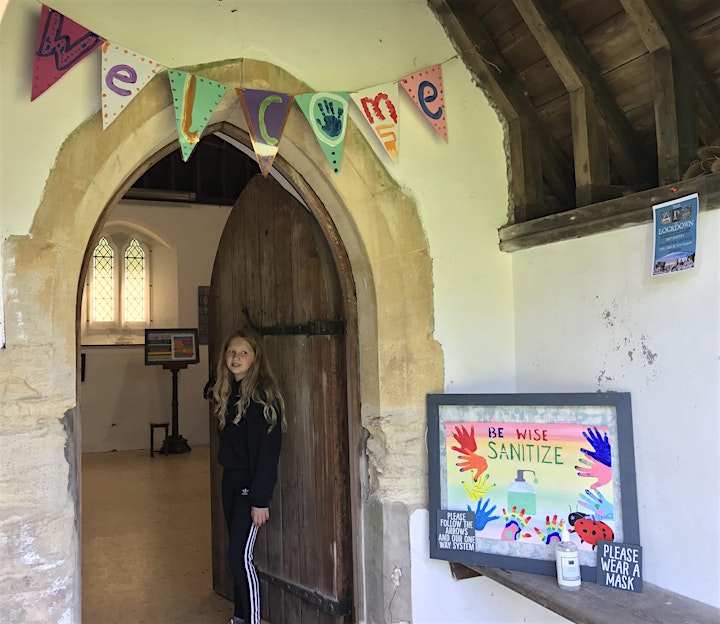 Organiser of TIE DYE NATIVITY