Tim Wallace Photography

Saturday, 31 May 2014 from 11:00 to 13:00 (BST)
Event Details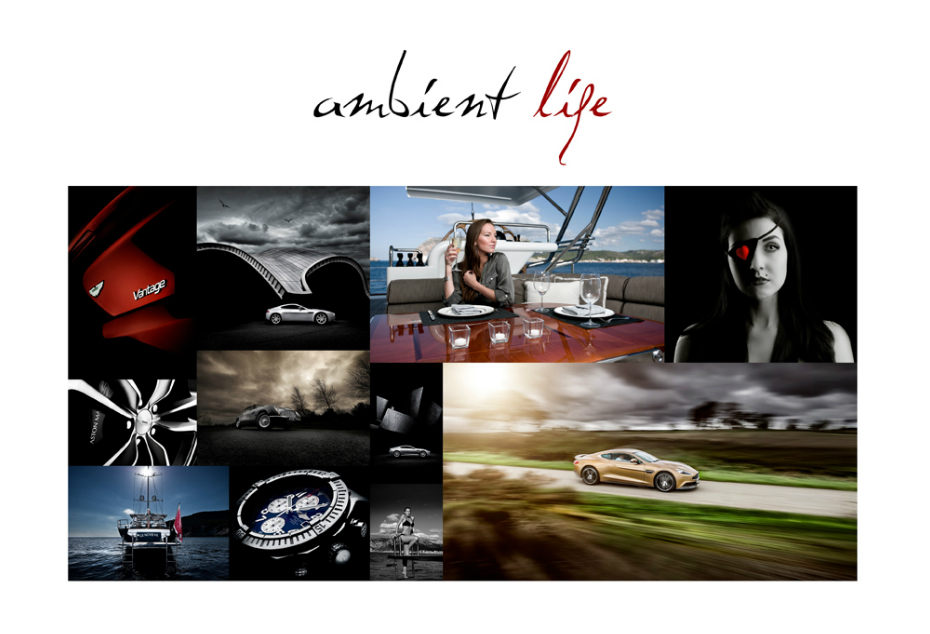 Tim Wallace from Ambient Life is taking time out of his busy schedule, to visit Cambrian Photography's Photo & Optic Show. He will be giving an inspiring seminar on his work, with hints and tips all delivered in a witty, down to earth manner, followed by a Question and Answer Session.

Tim has been described recently by Scott Kelby as one of the Ten most influential photographers in the World today. With assertions made like that and a client list consisting of Aston Martin, Land Rover, Lamborghini, Ferrari and a impressive collection of fantastic images to match, this seminar will be one not to miss.

His work has been published globally and has been showcased in the infamous 'Victor' Book, a industry Worldwide and highly acclaimed industry leading magazine. Tim's view of himself is a little more straight forward, a man who's known for his down to earth attitude, his feet are firmly on the ground and his desire to produce creative work is one that he has been driven to from a very young age when he first picked up a camera, "Photography is for me simply a creative passion, the ability to use light and form to capture in a single image what I see in my own imagination…"

"My work is often regarded as conceptual and dramatic and to me photography is a process, you'll never hear me mutter 'it'll be fine' as that's simply not enough for me. Life is short and I aim to make mine worth while and interesting with work that I hope reflects this.
My goal in life is to be myself always, be creative, be true and most of all improve just a little part of peoples lives with images that both entertain and sometimes invoke the feelings that I had when I shot them. I've won awards and I'm always of the thought that maybe they got the wrong Tim Wallace, hey I'm grateful always but never take myself or any achievements too seriously, life's too short and people will forget you quickly.
I jumped off a cliff in Norway a few years ago in a BASE jump, why?, well because it felt right for me to do that for myself at that time, I truly believe that anything in life is possible, work hard, be an honest person, tell the people that you love just what they mean to you as often as you can, and most of all be out there shooting because sometimes that's where amazing things can happen."

Whilst Tim is not being paid for appearing, in the time he has known Sarah, he has been so taken by Sarah's passion for helping those in need, through The King's Storehouse Food Bank, that he wanted to help in some way. Tim is also very keen to give back to the photography community, Sarah mentioned Lightbox the Young People's Camera Group that Paul Sampson from Oriel Colwyn runs. This has led to Tim requesting that the price of entry be donated to both of these great organisations to help them do more and help more. If you feel that you would like donate more, donations will be taken on the day of the show. Whilst financial donations are fantastic, the donation of long-lasting food stuffs and photographic equipment would also be greatly received.
To help raise more money, you can donate via the Donate button. As an added incentive Tim will be signing 3, A2 prints of his work, which will go to the people who donate the most. Thank you for your support.

If you would like to find out more about Tim or the two organizations please go to their websites below.

Ambient Life Tim's Website (Opens in a new window/tab)

The King's Storehouse Food Bank (Opens in a new window/tab)

Lightbox Young People's Camera Group run by Paul Sampson (Opens in a new window/tab)
If you require a space for a wheel chair when attending, please let us know and we will reserve a space, as we have 5 available on a first come, first serve basis.
If you require more information please call us 01492 532510 or email us at shop@cambrianphoto.co.uk
When & Where

Theatr Colwyn
Abergele Rd
LL29 7RU Colwyn Bay
United Kingdom


Saturday, 31 May 2014 from 11:00 to 13:00 (BST)
Add to my calendar