Description
TIME TO BREAK FREE 2 DAYS BOOTCAMP
3rd - 4th February, 2018 in Norwich
"What has stopped you from being more, doing more and having more? Have you settled for life just the way it is? Have you given up on your dreams, goals and desires? The truth is you are a Spiritual being having a Human experience… And that experience could be double, triple even quadrupled in terms of your health, wealth and happiness with a more driven mind-set for success ! "

Get the insider know-how and become totally transformed in this valuable action-packed 2-day event, where you'll discover the strategies and steps to uncovering your inner gift, allowing you the time to break free and become the person you were meant to be, regardless of your history or current circumstance.
Whether you're looking to maintaining your ideal bodyweight or looking to start or grow your business, or boost your income earning capacity/capability or create a better future with greater choices or simply live a more fulfilled life by expressing that gift that lies within you. YOU CAN DO IT!
Yes you can do it but can we be brutally honest with each other? You are the only person holding yourself back from achieving the success you want in life…!
Here's the only truth you need to know and remember…

The truth is you have been endowed with the seed of greatness from the day you were born – And everything you ever needed to create an amazing life for yourself, your loved ones and all of your dreams is within you.
But perhaps the limited skills and mind-set that you've got is preventing you from discovering your gift and expressing your gift to the world.
In other words, you've been programmed to survive, to observe and to comment on life.
You see most people have been conditioned by their parents, grandparents, family members, friends, colleagues, partners, media, religion and society in general over many years to view life in a certain way…
In other words, they have been conditioned to be limited and ordinary! But you're NOT limited NOR are you ordinary!
You're capable of being more, doing more and having more (so much more)… You are limitless and you are capable of doing extra-ordinary things. You just need to become aware of that fact and take the appropriate action required.
And that's exactly what you're going to uncover during this action-packed transformational 2-day live seminar ("Time to Break Free Boot-camp")
You owe it to yourself, so stop settling for less. If you want to find your gift and create a life that is filled reward, compassion and achievement then the most effective solutions is through personal development and self-improvement.
In order for you to make a positive change, you must understand what fuels and drives you forward. At "Time to Break Free Boot-Camp" you will develop this understanding and pick up the skills to defy your own limitations.
This weekend is your opportunity to focus solely on your personal growth and development and a chance to become more resourceful, more powerful human being and more confidence about your direction and purpose in life.
Here's the thing….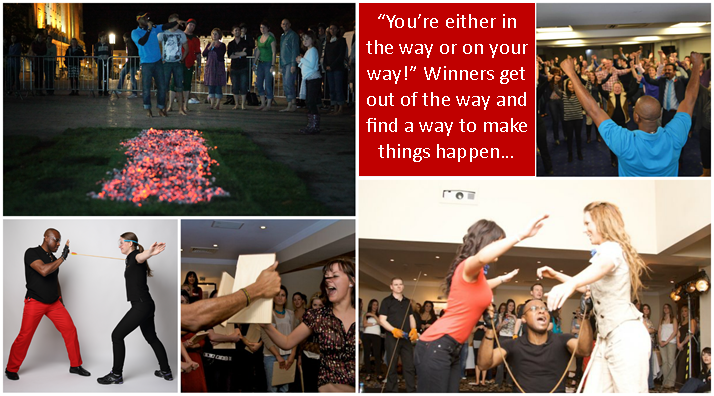 Tosin Ogunnusi can help you find your way at the "Time to Break Free Boot-Camp" live event.
Time to Break Free Boot-Camp is an action-packed weekend that is potentially life changing and has the power to dramatically change the course of your life.
Over the course of these 2 days, you'll be taken on a journey of a lifetime that will open your eyes to new possibilities…
THIS EVENT WILL BE UNLIKE ANYTHING YOU'VE EVER EXPERIENCED OR SEEN BEFORE!
So what makes this event so unique?
This in NOT some event where you just come, get head knowledge and then you go home and put it on the shelve…
This is an action-packed weekend with a proven, tested and tried Map for eliminating your fears. It is an action-taking, process driven event where you will experience breakthrough after breakthrough after breakthrough and start a journey that will ultimately give your life real meaning and purpose.
And because of that this 2-day event isn't for everyone.
Time to Break Free Boot-Camp is for Action-Takers & Goal Achievers…
Time to Break Free Boot-Camp Gets Results!
So, if you want to commit to BREAKING FREE FROM YOUR FEARS, so you can exponentially improve and increase the quality of your life and finally fulfil your true potential, then this is your key to success.
Because let's face it: Knowing and not doing…is actually, not knowing at all.
The secret to true health, wealth and happiness lies in combining your KNOW-HOW with REAL ACTIONABLE STEPS!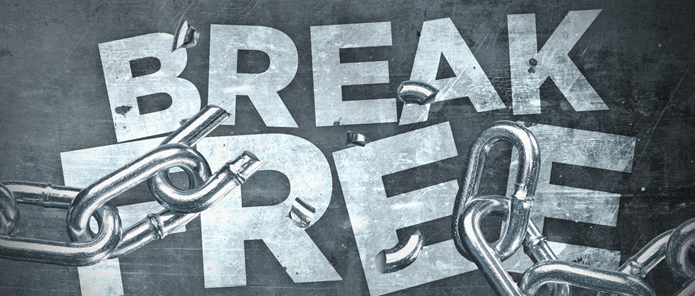 So during the Time to Break Free event, not only will you be given the relevant training to set yourself free but you will also be actively engaged in taking action using what you've just been taught at every step of the way. To breakthrough to new levels of understanding, thinking and approach, which will enable you to re-condition your mind-set expressing your true potential.
But perhaps the greatest benefit is that for 2 whole days, you will be totally immersed and focused on working on yourself to creating the life you've always dreamed of.
When was the last time you DEVOTED 2 days to YOU with no INTERRUPTIONS?
The answer to the above question for most people is NEVER!
So that's why deciding to attend this event could be one of the best life-changing decisions you'll ever make…
Because your life will never be the same ever again and it's a perfect time to re-design, re-wire and re-ignite your life.
HERE ARE SOME OF THE THINGS YOU'LL LEARN & DISCOVER DURING THE TIME TO BREAK FREE LIVE WEEKEND EVENT:
How to attain peak performance that has been used to transform athletes, entertainers and business leaders

How to break the unconscious fears that are holding you back.

How to breakthrough a one-inch wooden board with your bear hands as a way of metaphorically smashing through your self-imposed limitations

How to elicit and discover your main values in life.

How to set and achieve any goal using the 7 simple steps to creating
long-lasting success.

Snipping through a 28 inch long arrow with your throat as another metaphor for breaking through your fears

How to master your emotions, so you can begin to deliberately vibrate and attract to you exactly what you want

Walk over broken wine bottles as a way of sharpening your focus and concentration levels. This experience will give you a mind-shift like no other.

How to uncover your gift and life's mission and pursue it with everything you've got because that the only reason your were born.

How to develop a clear target of what you want in your life and why – Looking at all areas of your life like, Career, Health, Finances and Relationships.

How to experience real change in life by replacing limiting beliefs with empowering beliefs that will drive you to succeed and produce the results you want in any area of life

Learn a step-by-step formula for modelling the best strategies to consistently achieve any results.

How to dramatically increase and boost your energy to deliver results.

Re-Bar Bending with your throat to experience what 100% total commitment really feels like to your work, relationships and life itself.

Explore your limitless horizons by storming through a fire-walk that is, hot embers of hot coals measuring anything from 1,200 – 2000 degrees Fahrenheit with your barefoot unharmed. Allowing you to turn your fears into an unstoppable power that will enable you to storm through other fires in your professional and personal life too.
Check our testimonial video at https://youtu.be/Xm8XBdwOfeM
Get in touch with us at info@mpowerment.co.uk