TIME STOOD STILL - Films of 1958

Tuesday, November 22, 2016 at 8:30 PM (GMT)
Event Details
FILMS OF 1958

TIME STOOD STILL

Dir.: ERMANNO OLMI

Billy Wilder's Some Like It Hot, starring Marilyn Monroe and Jack Lemmon, it turns out, was not the funniest film of 1959. Now that I have finally caught up with it, I know that the honor goes to a much more humane and visually awesome comedy, the first feature by Italian writer-director Ermanno Olmi, who was then in his twenties, with more than 25 short films under his belt, most of them documentaries. Indeed, it is as a documentary that Il tempo si è fermato was originally conceived; but the future maker of Italy's most brilliant comedy of all time, Lunga vita alla signora! (Long Live the Lady!, 1987), ended up richly developing a potent situation involving an "odd couple," one settled-in-his-ways older gentleman and a kid, each (spectacularly) played by himself: two guards at a dam construction site in a remote workers' outpost, during the wintry off-season, in the northern mountains. The boy, Roberto, who has temporarily left his young marriage to study for an economics exam in what he presumed would be peace and quiet, doesn't know just what to make of Natale, his sole companion in their isolated setting, and Natale has an even harder time figuring out Roberto, who, although polite, is as high-spirited and garrulous as Natale is taciturn and low-keyed. In their tight quarters, can these two possibly get along? (These three, if one counts Roberto's rock 'n' roll music on the heretofore classically minded radio.)
Olmi, plainly inspired, has packed his film with as many gags as one finds in any of Buster Keaton's masterpieces. A favorite of mine gives the film its title and epitomizes the tone of the piece. Prior to Roberto's arrival, Natale's two companions are the radio and the steady tick-tock of a small table clock. Outside, everything is snowy white; indoors, suddenly the clock stops. Oh my god! But Natale undoes what initially seems a portentous, even fatal moment by simply rewinding the clock, which resumes its click-clack.
We watch Natale's activities, which sometimes indeterminately fall between necessary work and "keeping busy"; for his part, Roberto doesn't get much studying done. Then a terrific storm hits, one that causes their electricity to crash and threatens their survival, and the two bond; touchingly, Natale takes care of Roberto, who is feverish, even slipping some of his precious whiskey into the boy's fire-heated milk. Meanwhile, the continuous howling wind suggests Nature's effort, Nature's labor: an idea that I cannot recall any other film in creation bringing to the fore.
Altogether wondrous, Il tempo si è fermato showcases Olmi's sublime ease and skill at directing nonprofessional actors—their names in full are Natale Rossi and Roberto Seveso—and in conjuring a sharp (rather than flamboyant) sense of the end of the world in widescreen black and white. Carlo Bellero, whose name is unfamiliar to me, cinematographed.
 -Dennis Grunes
.

FILM STARTS AT 8.30 PM
83 mins

Please do not eat in the cinema
 .
Please DO NOT book a seat if you are not sure of your availability! Seats are limited and each booking reduces the number of seats available to others. If you cannot attend, please cancel your reservation as soon as possible by going to "MY TICKETS" on the email from Eventbrite: this will release your seat to someone else...
If the film is SOLD OUT, there will be an automated waiting list, which will contact you if/when a seat becomes available.

Upon leaving the cinema, please make a donation towards our running costs and support your club.  Thank you!

When & Where

Sands Films Cinema
82 Saint Marychurch Street
SE16 4HZ London
United Kingdom


Tuesday, November 22, 2016 at 8:30 PM (GMT)
Add to my calendar
Organizer
Sands Films Cinema and Event Listing
Sands Films is a busy film studio and production facility set up in an 18C warehouse
in Rotherhithe since 1975.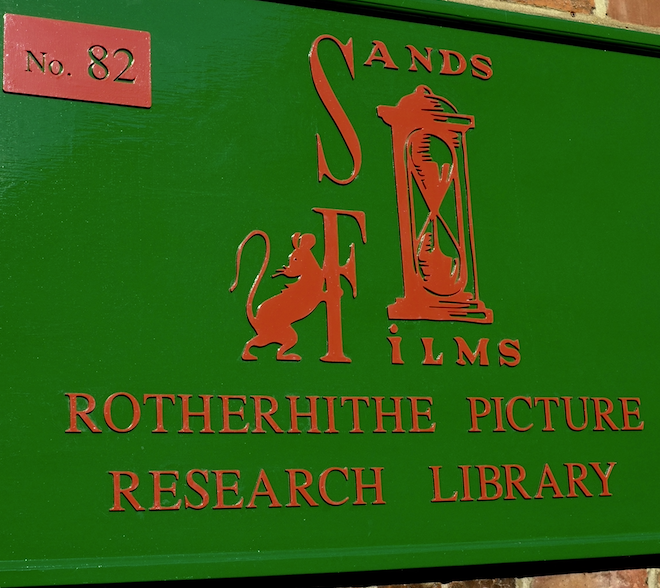 In 2005 Sands Films started a Cinema Club in its screening room.
The popularity of these weekly sceenings has triggered more screenings and events open to the public.
All bookable events or screenings are listed here:
CINEMA CLUB
ANGLO-RUSSIAN CULTURE CLUB
LIVE STAGE STAGE PRODUCTIONS
CONCERTS
Most screenings are free but donations are welcome: the loo paper, the business rates and the power all still have to be paid!
Live events have a charge to pay performers.
To join the weekly mailing list:  http://eepurl.com/h8aTE
Private and corporate events can also be booked.
TIME STOOD STILL - Films of 1958