The World's & UK's Leading Business Coaching Firm Sharing Strategies For Recovery. And for free... Time To Get Back Into ACTION.
About this event
Join us for this Business Owner's Breakfast Workshop and explore with us key strategies to re-ignite, re-start, re-image your business.
Plan for the new business, not the old one.
Your business, the economy, your customers have all changed. Getting back to where your business was, actually isn't an option.
Here is a chance to Re-Set and this workshop will talk you through key strategies to enhance your chances of success.
This workshop is led by Gavin Bellamy, an award-winning business coach It has been delivered internationally over recent weeks to many business owners around the world, and we now invite you to invest an hour and a half of your time and change the fortunes for your business.
We will explore
7 Key Strategies for Growth
How to develop a resilient business mindset
How short-term objectives will enable rapid "pivoting" in your business
Understanding and adapting to changes in your customer's behaviours
Marketing and Sales in the new emerging economy
Attendees will also receive
An online business health check
Digital Marketing Tips Sheet
3 E-books covering business development
Complimentary 121 business strategy conversation with Gavin Bellamy.
See you there.
Gavin Bellamy, Marian Hackett, and the ActionCOACH Team.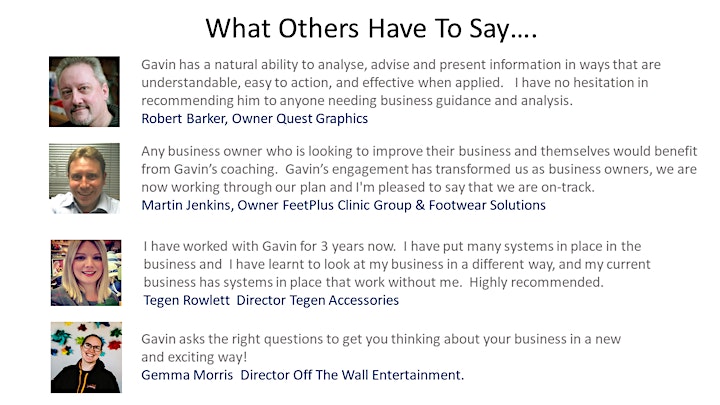 Organiser of Time To Rebuild Your Business? Business Owner's Workshop
Gavin is a Sussex resident and award-winning business coach.  His organisation is the world's leading business growth specialists.  Most importantly though - Gavin believes no one knows everything they need to know and business should be fun.  if you feel the business runs you rather than the other way around then you need to meet with us!