Time to Thrive Wellbeing and Personal Development sessions (Approx monthly)

Thursday, 22 February 2018 from 13:00 to 15:00 (GMT)
Event Details
> Would you like to explore what it might mean to you to 'live life to the full"?
> Would you like to make improvements to your physical, mental or spiritual health?
> Would you like to gain tools to help you cope better with the stresses – and respond to the opportunities – presented by life?
> Would you like to gain inspiration and resourcefulness in making the most of your life?

With busy lives and aily pressures it is easy to get a bit stuck. And, like an athlete going for gold, it is invariably valuable to reflect individually and gain support from others in making the most of life's opportunities. And to give time to how we make the most of life itself.
What will the sessions involve?:
The group will explore the broad subject of living life to the full and how we can contribute to our own thriving and that of those around us. Each session will explore a different aspect of this and give space for members of the group to discuss issues of interest to them. We will share personal insights and stories of how we're getting on to help us gain inspiration, get unstuck, and to identify and progress things that will enhance different areas of our lives. It will provide opportunity to develop ideas, build confidence and inspiration to make a difference in our own lives and, through this, to impact the lives of others. 
Future topics are agreed with group members.
We are open to contributions by group members on things that are of interest to the wider group; And requests and offers for people to access other opportunities that could make a difference to our lives.
Past & Future Topics include:
Understanding tools from sports psychology and exploring how can we apply them to help in our wider lives

Understanding how moving our body can shift our emotional state (with session from group member)

Creating a vision board (with demonstration by group member)

Routines and rhythm to enhance our life

Revisiting the Wheel of Life and 'living life to the full' for us

Being connected; Exploring how we are influenced by what we connect to and the importance of our choices about what we connect to. Considering how we can strengthen our connections with what is important.

Nutrition
When & Where?:
Booking is essential and numbers limited so book now to gain your place.
Price:
Donations. Minimum contribution £8 a session (£5 room & refreshments fee + £3 session fee). Concessions & half price trial available on request. 
Course leader: 
The sessions will be led by Esther Ridsdale. Esther has 20 years experience supporting individuals and organisations clarify their big picture and tap into their resourcefulness in addressing their challenges and opportunities. She will draw on her work as a personal and organizational coach (International Coaching Federation Accredited training), facilitator, leader and teaching adventurous activities as well as from her own personal life journey.
Find out more:
Book below to gain your place at the next session. See our website http://timetothrivenow.wordpress.com for more information and inspiring insight pieces from previous participants and others. 
Any questions or to explore organising a class at another centre please call Esther on 0780 243 0246 or email esther.ridsdale@civilsocietyforum.net. And you can also register interest for future courses below.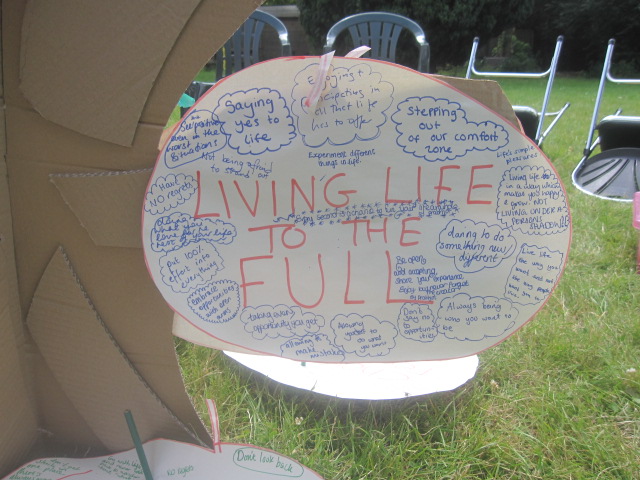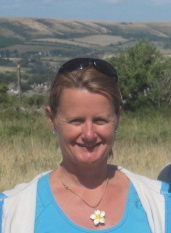 When & Where

Portswood Church Centre
Portswood Road
SO17 2FY Southampton
United Kingdom


Thursday, 22 February 2018 from 13:00 to 15:00 (GMT)
Add to my calendar
Organiser
Come on a Time to Thrive Now course to help you to live life to the full. We get one chance at life (that we know of) so let's make the most of it! Like a plant in the garden, when we are in the right conditions we just burst into life. Unlike plants, we can get up and walk and do a lot to create those conditions for ourselves. Time to Thrive Now is a six week course using elements of life coaching, sports psychology, mindfulness and CBT to help you face the challenges of life in a positive and supportive way.
Esther has spent more than 25 years supporting individuals and teams to take on challenges in organisations, communities and in the mountains. She has trained as a coach (International Coaching Federation accredited coach training programme), completed a certificate in counselling and qualified as a Human Systems Dynamics Practitioner. She has found these experiences useful in her own life journey and draws on them in helping others along their own journeys.
Esther Ridsdale
esther.ridsdale@civilsocietyforum.net