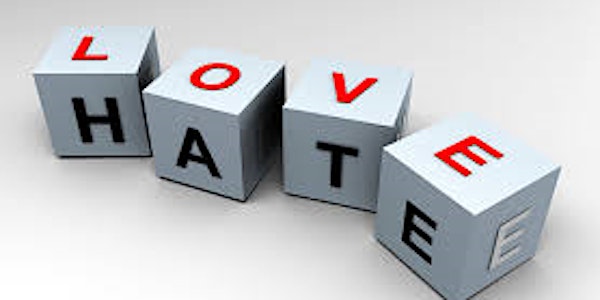 Times of Love and Hate, lecture by Marina Warner
Location
Woburn House, Main Hall
20 - 24 Tavistock Square
London
WC1H 9HQ
United Kingdom
Description
The Birkbeck School of Social Sciences, History and Philosophy is delighted to invite you to a lecture by Marina Warner: 'Times of Love and Hate'.
Generated in the crossing of boundaries and contesting of borders, contemporary social and political conflict across the world is marked by questions of identity and belonging, by the use and misuse of history, and articulated in polarizing language within an increasingly prohibitive public sphere. Yet at the same time, new humanitarian movements and creative interventions are also emerging, crafting spaces of dissent, hope, and even moments of love.
Reflecting on her work with refugees in Sicily as part of the Stories in Transit project, Marina will argue for the need to create cultural spaces that enable imaginative, alternative stories to be told, for the power of thinking through material practices, and the urgency of supporting different ways that community and self can be made and remade.
There will be time for questions and discussion after the lecture and then join us for a drink to launch a suite of new programmes beginning in the School in 2017 and 2018, including: the MSc War & Humanitarianism, MA Public Histories, BA Human Geography, BA Archaeology & Geography, and BA Intercultural Communication & Language.
Marina Warner is a writer of fiction and cultural history, whose books include Alone of All Her Sex: The Myth and the Cult of the Virgin Mary (l976), Joan of Arc: The Image of Female Heroism (l982) and Monuments & Maidens: The Allegory of the Female Form (l988). In l994 she gave the BBC Reith Lectures on the theme of Six Myths of Our Time. She has explored the fairytale tradition in From the Beast to the Blonde (l994) and Stranger Magic: Charmed States and The Arabian Nights (2011). She has curated exhibitions, including The Inner Eye (l996), Metamorphing (2002-3), and Only Make-Believe: Ways of Playing (2005), and contributed essays to books and catalogues, which will be collected in Seeing Feelingly, forthcoming. Her third novel, The Lost Father, was short-listed for the Booker prize in l988; it was followed by Indigo, a retelling of The Tempest, and, in 2000, by The Leto Bundle, a novel about a refugee travelling in time. Her most recent book is Once Upon a Time: A Short History of Fairy Tale. A third collection of short stories, Fly Away Home, was published in 2015. In 2015 she was made DBE and given the Holberg Prize in the Arts and Humanities. She is Professor of English and Creative Writing at Birkbeck College, a Fellow of the British Academy and President of the Royal Society of Literature.