Book launch at Claire de Rouen: TINA by Navine G. Khan-Dossos, co-published by The Showroom and Chateau International
About this event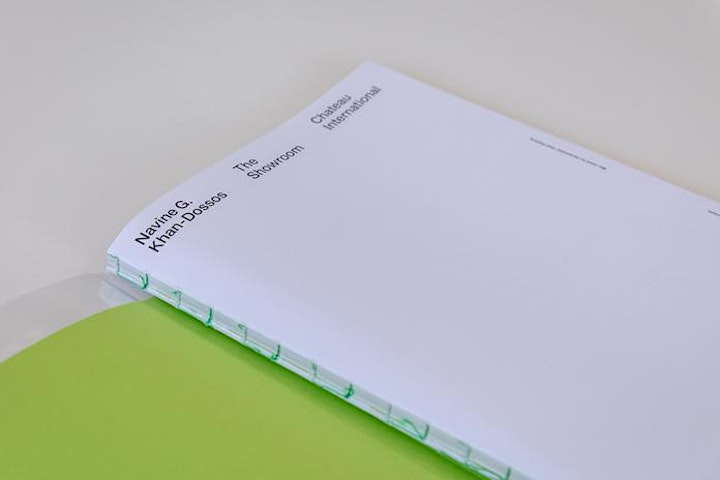 TINA - There Is No Alternative : Book Launch
Saturday 16 October
12-4pm
223 Cambridge Heath Road, London E2 0EL
With artist Navine G. Khan-Dossos, Rob Faure Walker (The Prevent Digest), Tarek Younis, Azfar Shafi (CAGE) and William Skeaping (Extinction Rebellion)
Join us at Claire de Rouen to celebrate the release of TINA – There Is No Alternative by Navine G. Khan-Dossos, co-published by The Showroom and Chateau International.
TINA - There Is No Alternative is a new publication that builds upon the eponymous exhibition that took place at The Showroom in 2019; the first solo exhibition in the UK by artist Navine G. Khan-Dossos. TINA takes as a starting point the ongoing research into the complex context of the UK Government's development of pre-crime and surveillance policies, in particular the Prevent duty, questioning the politics of representation and positioning of care and safeguarding that the strategies around these policies generate.
There Is No Alternative took shape as a performative, durational installation combining live painting, a research archive and a series of workshops, talks, and events open to the public. At the core of the project at The Showroom has been the act of questioning what an alternative to Prevent could look like, involving a shared process between Khan-Dossos and all those who became collaboratively involved. In this way, the work of the exhibition involved collaborative research, discussion, sharing knowledge and critical thinking between Khan-Dossos, The Showroom team, and those who became a part of the project: a democratic process which this publication now seeks to extend further.
Texts in the book include new essays by Navine G. Khan-Dossos, Rob Faure Walker and Lily Hall, with a foreword by Elvira Dyangani Ose, alongside contributing writers who have engaged in written dialogues, Sadia Habib, Hassan Vawda, Rachel Coldicutt, Tarek Younis, Shezana Hafiz and Azfar Shafi from advocacy organisation CAGE, and William Skeaping from Extinction Rebellion. A text by Alexander Massouras, revised from his exhibition review of There Is No Alternative for Art Monthly in 2019, is also included. The book is designed by Mark Hurrell.
--
On Monday 11 October 2021 there will be a recorded round-table discussion, to be made available in The Showroom Library online and screened at the launch at Claire de Rouen on Saturday 16 October. With contributors to the book and the exhibition's public programme in 2019, including artist Navine G. Khan-Dossos, Rob Faure Walker (The Prevent Digest), Tarek Younis, Azfar Shafi (CAGE) and William Skeaping (Extinction Rebellion)
--
The launch and distribution of TINA forms part of the CAGE International Witness Campaign, for which The Showroom is a partner, marking 20 years of the failed global war on terror since 9/11.
This publication forms part of the trans-disciplinary programme Radical Citizenship, a cooperative project between The Showroom and Goethe-Institut London.
TINA is supported using public funding by Arts Council England
Images: Navine G. Khan-Dossos, TINA - There Is No Alternative, October 2021. Published by The Showroom and Chateau International. Designed by Mark Hurrell.
Photo: Dan Weill Photography
--
The launch event at Claire de Rouen on Saturday 16 October will also present the newly published The Emergence of 'Extremism': Exposing the Violent Discourse and Language of 'Radicalisation' (Bloomsbury, 2021) by Rob Faure Walker. Pre-sale copies will be available on the day.
The idea that the expression of radical beliefs is a predictor to future acts of political violence has been a central tenet of counter-extremism over the last two decades. Not only has this imposed a duty upon doctors, lecturers and teachers to inform on the radical beliefs of their patients and students but, as this book argues, it is also a fundamentally flawed concept. Informed by his own experience with the UK's Prevent programme while teaching in a Muslim community, Rob Faure Walker explores the linguistic emergence of 'extremism' in political discourse and the potentially damaging generative effect of this language.
Taking a new approach which combines critical discourse analysis with critical realism, this book shows how the fear of being labelled as an 'extremist' has resulted in counter-terrorism strategies which actually undermine moderating mechanisms in a democracy. Analysing the generative mechanisms by which the language of counter-extremism might actually promote violence, Faure Walker explains how understanding the potentially oppressive properties of language can help us transcend them. The result is an imminent critique of the most pernicious aspects of the global War on Terror, those that are embedded in our everyday language and political discourse. Drawing on the author's own successful lobbying activities against counter-extremism, this book presents a model for how discourse analysis and critical realism can and should engage with the political and how this will affect meaningful change.
--
Biographies
Navine G. Khan-Dossos is a visual artist working between London and Athens. Her interests include Orientalism in the digital realm, geometry as information and decoration, image calibration, and Aniconism in contemporary culture. She has developed a form of geometric abstraction that merges the traditional Aniconism of Islamic art with the algorithmic nature of the interconnected world we live in. This is not the formal abstraction we understand from the western history of art, but something essentially informational, and committed to investigation and communication.
She has exhibited and worked with the 7th and 8th Athens Biennials, EKO8 Slovenia, The 4th Istanbul Design Biennial, The 12th Taipei Biennial; The Showroom, London; SALT, Istanbul; The Van Abbemuseum, Eindhoven; Witte de With, Rotterdam; Delfina Foundation, London; Benaki Museum of Islamic Art, Athens; State of Concept, Athens and A.M. Qattan Foundation, Ramallah, amongst others. She is a member of the Substantial Motion Research Network.
Dr Rob Faure Walker is a Researcher at SOAS and ESRC Fellow at UCL. His gained his PhD in Critical Realism and Critical Discourse Analysis at UCL (2016-2019). His thesis involved an investigation into the discursive conditions that have enabled UK counter-terrorism strategy to focus on 'radicalisation' and 'extremism', and a theorisation of the impact of this focus. He also holds an MA in Curriculum Design, Pedagogy and Assessment from the Institute of Education (2013-2015). Dr Faure Walker has published in journals internationally, including the Journal of Critical Realism and the Journal of Beliefs and Values (2017-19). He is the current Editor of The Prevent Digest. He is a frequent contributor to national and international news and media. He has contributed to Rights Watch UK and Open Society's seminal reports on Prevent. He is an educational advisor for The Abram Wilson Foundation.
Azfar Shafi is a London-based researcher for CAGE, and his focuses include counter-terrorism, policing and British state racism. CAGE is an advocacy organisation which was formed in 2003 to document detainees at the Guantanamo Bay prison camp, set up by the US government in Cuba. CAGE now campaigns against broader policies of the 'War on Terror', such as Prevent.
William Skeaping joined Extinction Rebellion at its launch in October 2018 and currently works in the Media, Messaging and Strategy teams. He helped found the related organisation Culture Declares Emergency and is leading a challenge to change the advertising industry. In 2019 he co-edited ER's best-selling handbook This Is Not A Drill, published by Penguin in 2019.
Dr Tarek Younis is a critical clinical psychologist, and currently a Lecturer in Psychology at Middlesex University. His previous research explored the racialisation of Muslims as a result of statutory counter-terrorism policies in British mental health settings. He has written on Western Muslim identities and wellbeing; Islamophobia; the securitatisation and racism of healthcare settings; and the marginalisation of Muslims through colour blind policies. He teaches on the significance of culture, race, religion, globalisation and security policies on mental health interventions.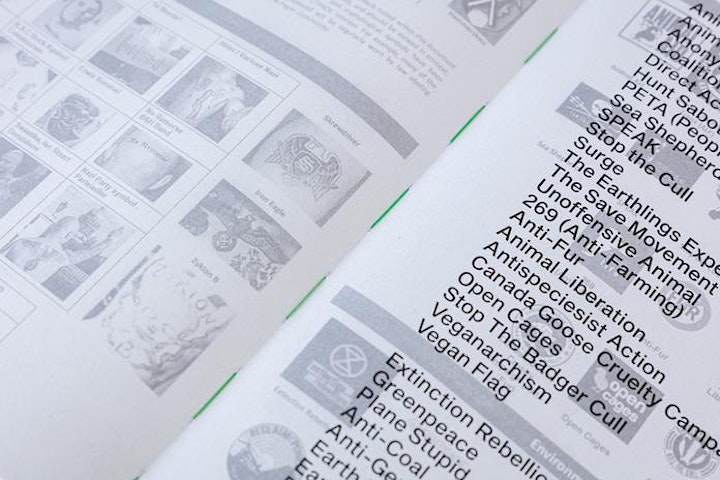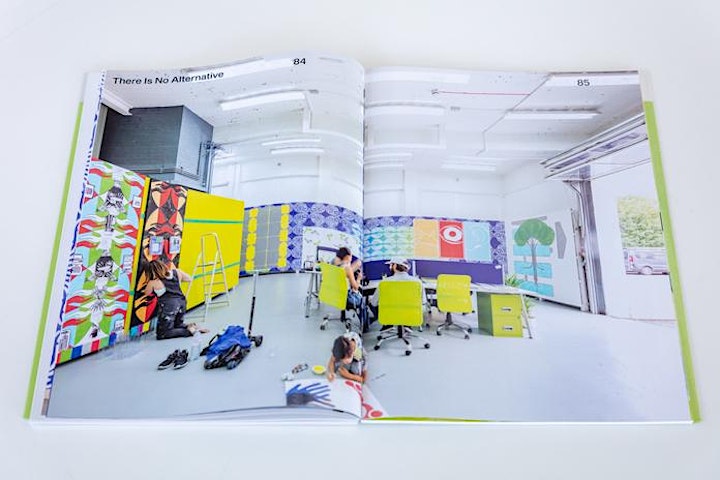 Organiser of TINA - There Is No Alternative: Book Launch