In this series of screenings, we'll examine how people have migrated, sought refuge, and settled, in and out of Africa.
About this event
Transgressing Citizenship in the Black Imagination
Join us as we examine historical and present-day examples from all over the African continent that illustrate how migration patterns are constantly changing. We believe it is not possible to contemplate notions of citizenship without discussing the politics of race, gender, religion and class.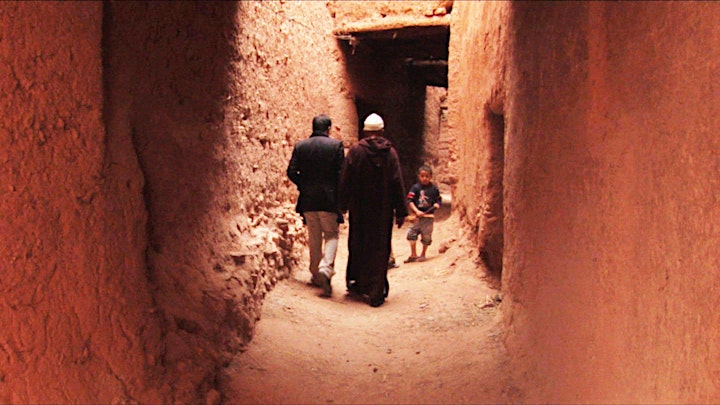 Tinghir-Jerusalem: Echoes from the Mellah (2014)
Filmmaker and historian Kamal Hachkar goes in search of a community that has vanished—and confronts fundamental questions of his own identity in the process. A Berber Muslim born in Tinghir, Morocco and raised in France, Hachkar sets off in search of that history, seeking out those who emigrated from Tinghir and their descendants.
*This film can be viewed in UK, Morocco and Israel
Also screening
Bazzi Gete | Israel | 80 min | Hebrew & Amharic | (15)
Meseganio immigrated to Israel from Ethiopia 28 years ago with his family. He has chosen to zealously retain his culture, talks very little, and hardly speaks Hebrew. After losing his wife, he is afraid to be alone. Having come to know some of his life's new realities, he tries to survive in his own way.
More info here.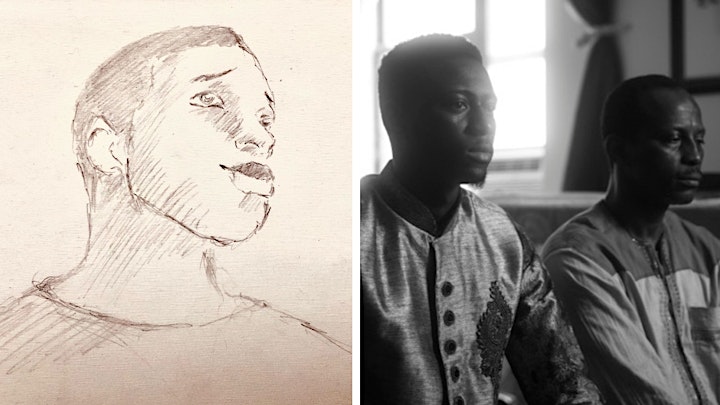 Rooted (1997)
Victor Olusola Opeyokun, UK, 4 min, English
A young man begins to embrace his African heritage in a hostile environment. Rough lead pencil boils onscreen, adding to the irritating static of an unfriendly environment. In contrast, the coloured crayons seem to dance, as does our character as he presses forward in his journey of self-discovery.
No Traveler Returns (2019)
Ellie Foumbi, USA, 12 min, French
A young African immigrant's struggles to adjust to life in America push him towards an existential crisis.
llustrated talk + Directors' Conversation (live)
Friday 30 April, 16:30, Online
Join us for an illustrated talk from "Rooted" director Victor Opeyokun, followed by a conversation between Victor and Ellie Foumbi (director of "No Traveler Returns") on each others' work. Details of the Zoom link will be included in your ticket.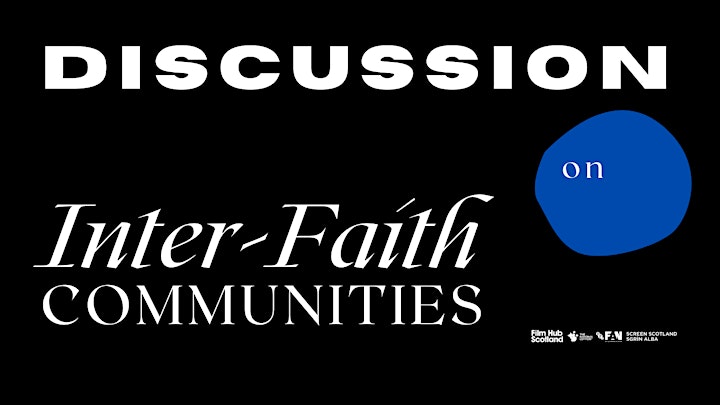 On Friday 30th April, 18:30, join us for a conversation about inter-faith communities, post-colonial migrations and displacement. The discussion will be hosted by Dr Awol Allo and the guests are experts Dr Yolande Cohen (Moroccan Jewish histories and postcolonial migration) and Dr Ophira Gamliel (Hebrew and Religious Studies). Details of the Zoom link will be included in your ticket.