Description
You're invited to…Build Your Best Make!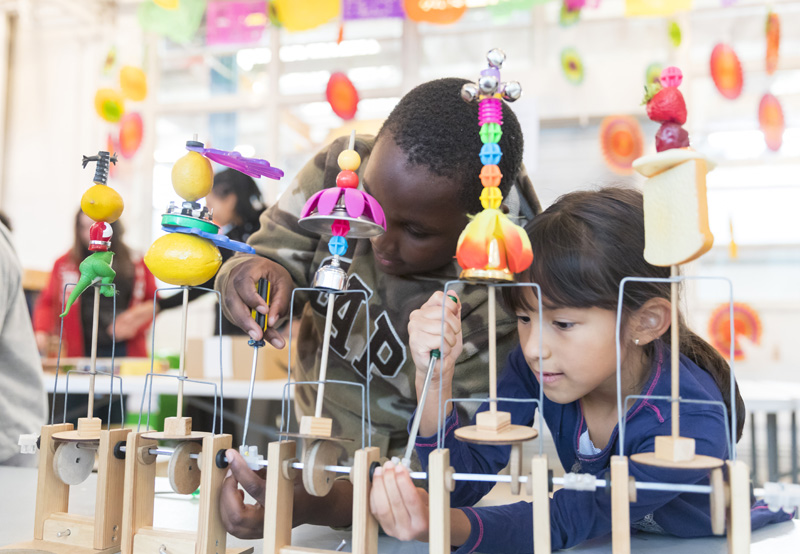 We are hosting a Tinkering Club for Lambeth residents, as part of the Lambeth Community Programme.
What can you expect at Tinkering Club: Build Your Best Make?
At this Tinkering Club you'll discover how to code and build your dream invention using light-up LEDs, BBC Micro:bit, hobby motors and structural materials.
This will be our final Tinkering Club and we will be bringing you the best of past tinkering clubs – from fantastic beasts to moving bots and coded musical instruments, to anything else you can imagine. This Tinkering Club has it all!
When is Tinkering Club: Build Your Best Make?
This event is on Saturday 29 June and runs between 10am – 1pm. Please arrive at the start of the session to get the most out of the activities.
Who is Tinkering Club: Build Your Best Make for and how much does it cost?
This session is for Lambeth residents only, as part of our Lambeth community programme. The sessions are suitable for children aged 6–14 years old. 12–14 year old's may attend independently and children under 12 should be accompanied by a parent or carer. Tickets for this event are free for Lambeth residents. If you are not a Lambeth resident, check out our other events here.
The Lambeth Community Programme's Tinkering Clubs are supported by the Rangoonwala Foundation.
This is the last Tinkering Club for now at the Imagination Lab. There are loads of other programmes to enjoy over the summer – look out for Mega Maker Lab which you can join every day in August and as a Lambeth resident you can get 30% off entry, making tickets £3.50 weekdays and £4.90 at weekends. Email hello@ioi.london for more information. You can also find out about sponsored places at events over the summer here.