Multiple Dates
Tinkering Club: Electronic Chain Reactions (Lambeth Community Programme)
Description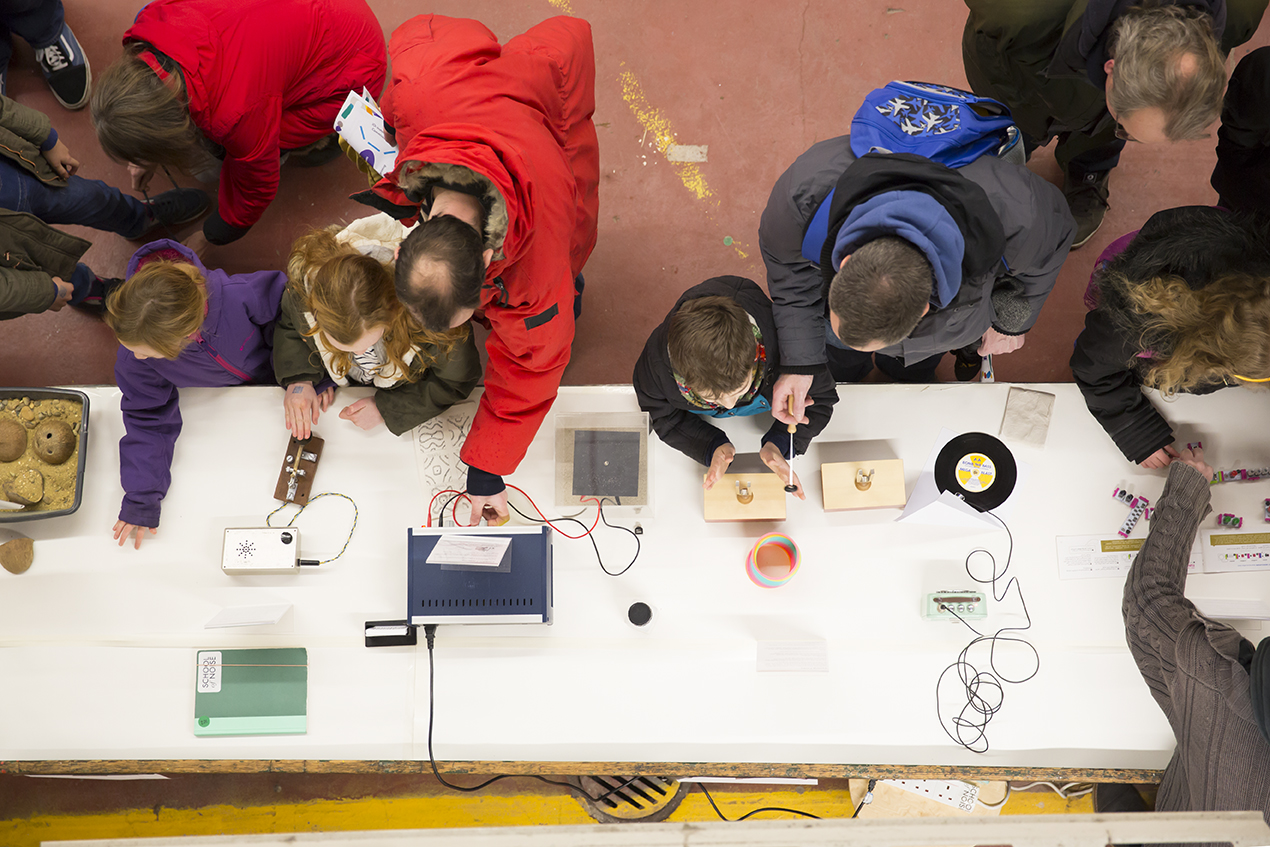 You're invited to… Tinkering Club: Electronic Chain Reactions
We are hosting a Tinkering Club for Lambeth residents, as part of the Lambeth Community Programme.
What can you expect at Tinkering Club?
Celebrate the creative application, design, innovation and invention involved in creating electronic chain reactions. A Chain Reaction is an activity where each item has an effect and consequence on another, in order to complete it's circuit or journey. For examples, marbles runs! Children and families will play with code, electronics, motors, pullies and engineering to create an amazing Imagination Machine.
When and where is Tinkering Club?
Saturday 17 February, 10:00am – 12:30pm and 1:30-4:00pm at the Imagination Lab. You can attend a half day session in the monring or afternoon, or you can attend all day. If you want to attend all day, please reserve tickets for both the morning and afternoon sessions.
Who is Tinkering Club for and how much does it cost?
Tinkering Club is a free programme, for Lambeth residents only. It is ideal for children aged 7-14 years and their families, though 12-14 year olds may attend independently. Children under 12 should be accompanied by a parent or carer. If you are not a Lambeth resident, check out our other events here.
Find out more about the Lambeth Community Programme.
The Lambeth Community Programme's Tinkering Clubs are supported by the Rangoonwala Foundation and the London Community Foundation through the Peabody Community Fund.